Company

Globex International Group

Location

Shelton, CT

Website

Category

Posted On

June 13, 2017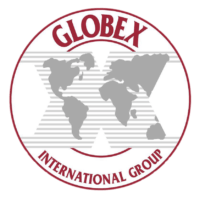 Globex International Group, Inc., an international risk management consulting firm, is looking for an Account Manager for our Multinational Underwriting Services division at our Shelton, CT, office. He or she would be responsible for retention and round-out and growth of existing account portfolio.
Tasks include documenting and ensuring communication of key risks; maintaining data quality of company risk management systems; gathering risk-related data from internal or external resources; planning and contributing to the development of company risk management system.
In Phase 1, obtain complete understanding of the operation of the existing book of accounts. Ensure all accounts are processed based on company procedures and practices. Develop "round out" plans for all accounts. Coordinate and administer the risk assessment process. Handle select new business enquiries.
In Phase 2, co-manage select Partner Markets. Conduct partner visits for account development and promotion of Globex. Get involved in Internet-based prospect ID and new business development initiatives. Involvement with ongoing Network development for Asian regions, conducting research for the Asian markets, identifying the potential Network Partners the company can work with, performing preliminary vetting and due diligence for the potential Network Partners, approach the potential Network Partners and obtain agreement to work with the company, continue to develop and maintain the relationship with the Network Partners in the Asian Market. Become the point person for Asian (especially Chinese) inquiries. Become the main person responsible for the development of business out of China into the United States. Sales projects include conducting research for the Asian markets; identifying potential clients that might need Globex's services; approaching the potential clients; sending them information about Globex, and generating interest to continue the discussion with Globex; following through the sales process and signing up new clients as well as continuing to develop and manage the relationship with the clients in the Asian markets.
In Phase 3, manage multinational account services unit as standalone business unit. Hire account assistant. Unit becomes dominant revenue stream in Globex operations.
In Phase 4, Account Executive role: new business production, designate Partner Market management. Chinese language a plus but not required.
Requires Bachelor's Degree or the equivalent in Risk Management/Insurance, business, or related field.
For further information, please visit our website at www.globexintl.com.
How to Apply
To apply for this position, please email hr@globexintl.com.

or mail your resume to:

100 Beard Sawmill Road
Shelton, CT 06484, USA