Company

VGM Insurance Services

Location

Waterloo, Iowa

Website

Category

Posted On

January 4, 2017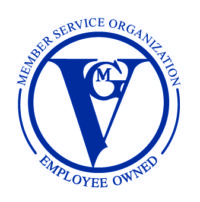 As the Claims Manager, one will use their organization and investigative skills in a fast paced environment while protecting VGM Insurance Services insureds. The position of Claims Manager is responsible for investigating, evaluating, negotiating and resolving claims on losses of varying value and complexity. Individuals in the role must provide quality claim handling throughout the claim life cycle (customer contacts, coverage, investigation, evaluation, reserving, negotiation and resolution) including maintaining full compliance with internal and external quality standards and state specific regulations. Focus areas for this position are general liability, products/completed operations, professional liability and Medicare surety bonds for DMEPOS. This job does not manage staff.
Responsibilities/Duties of the Job:

As the Claims Manager one's primary duties are to promptly and effectively handle to conclusion all assigned claims. The Claims Manager will be empowered to make decisions within delegated authority as outlined in company policies and procedures. As expected of any VGM employee the Claims Manager adheres to high standards of professional conduct while providing delivery of superior claims service. Specific duties may include:
• Opening a file for each new and possible claim(s) – This is the physical file that contains the policy, loss notice, all communication and documentation for each claim.
• Investigates each claim to obtain relevant facts necessary to determine coverage, causation/ damages, extent of liability/establishment of negligence, damages, contribution potential and exposure with respect to the various coverages provided through prompt contact with appropriate parties.
• Initiates and conducts follow-ups via proficient use of claims systems and related business systems.
• Verifies proper policy coverages and applies best claims practices to conclude assigned cases in accordance with company guidelines.
• Maintains current knowledge of: multiple insurance lines; court decisions; current guidelines in the claims function; and policy changes and modifications. This may require attendance at various seminars and/or training sessions.
• Determines settlement amounts, negotiating and conveying claim settlements within authority limits to insureds and claimants. As appropriate, writes denial letters.
• Claims Check Request – These are payments to local defense counsel, court reports, medical records, mediators, experts, etc. A W-9 must be obtained if we do not have one in our system already for each entity to be paid. There is a Wednesday noon deadline to get all check requests completed, approved and submitted to accounting for processing.
• Submits administrative reports as required.
• Delivers consistent service quality throughout the claim life cycle, including but not limited to prompt contact, explaining the process, setting expectations, on-going communication, and follow-through and meeting commitments to achieve optimal outcome on every file.
Position Qualifications:

Qualified candidates must have 5+ years' experience of general liability claim review. Individuals holding an adjusters license highly preferred; if not currently held or expired upon employment candidate is required to become licensed and pass all applicable exams. VGM Insurance Services prides itself on customer service and accountability; the claims manager must desire working in a fast-paced environment and have the ability to maintain a high volume workload managing multiple priorities.
• Demonstrated ownership attitude and customer centric response to all assigned tasks.
• Strong skills in research, coverage evaluations, claim resolution, claims payments and cases.
• Knowledge of insurance coverages, contracts, claims handling guidelines, legal and medical terminology.
• Experience handling claims from receipt to report including coverage verification, investigation through resolution.
• Strong verbal and written communication skills.
• Attention to detail ensuring accuracy.
• Hard work, honesty, integrity and unwavering business ethics.
• Detail-oriented organizational skills in a multi-tasking environment.
• Success driven individual who has demonstrated success in their career.
How to Apply
Apply on the VGM Group Website with your resume attached. https://careers.vgmgroup.com/careers/vie...