Company

Starr Companies

Location

New York, NY

Website

Category

Posted On

May 9, 2017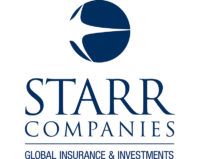 We're hiring a Marketing Specialist with insurance company experience to join our expanding team. We're a creative, forward thinking and cohesive team who develop and support marketing campaigns that promote the company and its many internal partners.
As the latest member to join the team, you'll be working in a variety of exciting areas including public relations through press releases and media outreach, researching and preparing internal and external communications, and assissting with branding and advertising. In addition, you will work on budget tracking, collaboration on strategic campaigns including eblasts, and many other projects.
We'd be looking for a candidate with a relevant bachelor's degree, 4-8 years of experience in the insurance field and a familiarity with a variety of the marketing concepts, practices, and procedures. A certain degree of creativity and latitude is expected.
We look forward to reviewing your application.
Qualifications
Bachelor's degree required
4-8 years of experience required
Excellent communication skills, including interpersonal, oral, written and proofreading
Excellent computer and editing skills including proficiency in Microsoft Word, Excel, PowerPoint and Outlook.
Moderate to excellent skills with Adobe Suite tools such as Photoshop, Illustrator, In-Design and PDF Professional
Must be extremely organized, detail oriented and skilled at managing multiple assignments and deadlines simultaneously
How to Apply
Please click on the following link to apply:

https://chm.tbe.taleo.net/chm01/ats/careers/v2/viewRequisition?org=STARR&cws=48&rid=2670....