Company

Charles W. Merriam & Son, Inc. aka The Merriam Agency

Location

Coloraro Springs, CO and vicinity

Website

Category

Posted On

April 20, 2017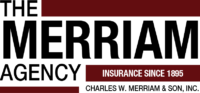 The Merriam Insurance Agency branch office is seeking a disciplined, motivated and goal-oriented individual to join our team. The successful candidate will have prior experience prospecting and generating new business in Personal and Small Commercial Lines accounts. He/she will be skilled in recruiting and retaining clients, as well as building client relationships. This position demands both critical and creative problem-solving skills and the ability to develop and deliver client-centric solutions to protect their assets.
Requirements for this position include, but are not limited to:
•  BA/BS degree from an accredited college or university
•  Prior sales experience
•  Consistent and dependable professional demeanor
•  Exceptional written and oral communications skills
•  Strong organization and time management skills
•  Creative networking and lead generation
•  Microsoft Office proficiency
•  Applicable insurance licenses
•  Ability and willingness to travel, as needed
The Merriam Insurance Agency is a 122-year-old independent, family-owned business based in Schenectady, New York. In return for your talents, the Merriam Agency offers a competitive wage and benefit package including health, dental and vision coverage, LTD and Agency-paid Short Term and Group Life policies. In addition, there is a 401K plan with Agency match, generous PTO policy and Agency-paid continuing education and tuition assistance. Relocation expenses are not available.
How to Apply
For immediate consideration, please forward your resume, including salary requirements, to
insurance@merriaminsurance.com.