Company

Nautilus Insurance

Location

Scottsdale, AZ

Website

Category

Posted On

April 26, 2017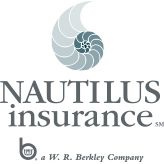 Nautilus Insurance Group is a strong underwriting Company and respected leader in the E&S industry. Our culture promotes creativity, integrity and respect, allowing us to attract and retain quality employees. Nautilus is a subsidiary of the W. R. Berkley Corporation, a Fortune 500 company recognized as one of the most respected names in the property casualty insurance industry. Nautilus writes Commercial Excess and Surplus Lines business in all 50 states.
Wholesale General Agents are used exclusively to distribute our products. Many of our agent relationships date back to our inception in 1985, illustrating our practice of choosing long-term partners who share our values and underwriting discipline. If you have a passion for providing excellent customer service while working for a financially solid and respected company, we look forward to considering your application. Please visit our public site for more information about Nautilus Insurance Group.
Summary:
The Senior Claims Examiner's primary job function includes efficiently and effectively handling intermediate-level, commercial first-party property and/or third-party general liability losses in a "paperless" environment. An ability to communicate both verbally and in written form in a prompt, courteous and professional manner is essential.
Responsibilities:
• Reviews and sets up new loss assignments in a timely manner in compliance with Department guidelines and best practices.
• Establishes appropriate initial loss and expense reserves and continue to regularly evaluate the file for adequacy, accuracy and adherence to reserving guidelines.
• Analyzes and interprets policy language in conjunction with specific loss facts to reach appropriate coverage decisions.
• Drafts frequent and complex coverage correspondence, including reservation of rights and coverage disclaimers in compliance with various state statutes and regulations.
• Composes a variety of other detailed correspondence to insureds, claimants, attorneys, agents and Regulatory agencies.
• Proactively manages claim files from inception to closure, including identification and investigation of coverage, liability and damage issues, determination and efficient execution of an appropriate plan of action, and prompt, economical file resolution, in compliance with Department guidelines and best practices.
• Appropriately and clearly documents all claim file activity, including current strategy, plan of action and exit plan in file notes.
• Consistently demonstrates coverage analysis, investigation, evaluation and negotiation skills at an intermediate level.
• Directs and controls the activities and costs of numerous outside vendors including independent adjusters, defense counsel and coverage counsel.
• Effectively presents and discusses loss facts and issues in roundtable discussions to peers and members of management.
• Composes and transmits Large Loss Reports and other detailed reporting documents as appropriate in a regular and timely basis.
• Manages and monitors file caseload through the use of various resources.
• Obtains all required state adjuster licenses and maintains them as required via compliance with mandatory continuing education requirements.
Qualifications:
• HS Diploma or Equivilant
• Minimum 7 Years of claims related experience
• Excess & Surplus lines background helpful
How to Apply
Please click on the following link to apply:


https://app.jobvite.com/CompanyJobs/Job....