Company

UFG Insurance

Location

Rocklin, California

Website

Category

Posted On

January 5, 2017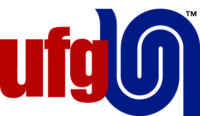 Opportunity Snapshot:
We are searching for an experienced commercial general liability insurance adjuster who is an expert at analyzing and investigating a variety of challenging and interesting complex cases. In this stimulating role, you will be able to show off your superior coverage analysis skills and command of insurance policies covering general liability, along with some experience with commercial auto liability. The right claims representative will be passionate about sharing their expertise and collaborating with co-workers to achieve strong results for the overall success of the team. You may also be called upon to represent the Company at off-site mediation, arbitrations and trials. Local travel will be occasional and you will have use of our company fleet vehicles for these excursions.
Qualifications/Experience:
Must:
• Have the skill set to successfully evaluate, analyze and negotiate claims based on liability, coverage and damages
• Experienced at interpreting contract to determine coverage
• Possess proficient working knowledge of applicable laws, policy coverage and damage evaluation procedures
• Understand the elements of contractual law
• Understanding of litigation and assist in the process
• Have, or willingness to work towards, AIC, SCLA or Legal Principal's, CPCU and/or any other insurance courses and designations that may apply
Preferred to have:
• A minimum of 3 to 5 years' experience in adjusting general liability claims and also includes some commercial auto liability claims
• Multi-line experience a plus
• A four year college degree from an accredited college or university is preferred, or an equivalent combination of education and relevant experience
Attributes We Seek:
• Strong computer skills including successfully mastering new systems quickly and utilizing multiple applications with ease
• Promote a positive image and develop productive internal and external relationships
• Demonstrate strong analytical and problem-solving skills with ability to navigate complex situations
• A champion at making informed, confident decisions in a timely manner
• Execute successful planning and time management techniques
• Excellent written & verbal communication and presentation skills
• Enthusiastic and energetic
• Demonstrate an open-minded, team-oriented, and collaborative work style through exceptional interpersonal skills
• Have a flexible mindset and thrive in a dynamic environment
• Be open to unexpected discovery and able to assess the best strategic approach to execute
Equal Opportunity Employer:
UFG Insurance has a policy to provide equal opportunity for all. We continue to take positive action to recruit, hire, train, transfer and promote persons in all job categories based on the individual's ability to perform the job and without regard to race, color, religion, creed, sex, age, national origin, sexual orientation, disability or genetics.
How to Apply
If this sounds like the opportunity for you, qualified candidates should send their resume and cover letter to https://careers-ufginsurance.icims.com/j...