Company

Nationwide Mutual Insurance Company

Location

Denver, CO

Category

Posted On

July 15, 2017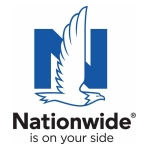 We are hiring for Associate Claim Specialists, Casualty Non-Injury (Auto Claims Adjuster Trainees). This position is an entry-level position in the Casualty Claims dept. located in Lone Tree, CO.
Hours of operation during the training period will be 8:00 am-4:30 pm, Monday-Friday. Regular hours are 9 AM-5:30 PM for the first 2-4 months then you will go to one of our alternative shifts based on need. Hours of operation after the training period can be 9 AM-5:30 PM, Tuesday-Saturday or Sunday-Thursday and/or 12 PM-8:30 PM, Monday-Friday. There is a high probability that the final schedule may include a weekend shift (more information surrounding that would be provided during the interview process). 18 month commitment required prior to moving to other positions within the company
Nationwide Insurance is one of Fortune's Top 100 Best Companies to Work For! While the culture at Nationwide is something we are proud of, we also offer our associates a competitive base salary and benefits package that includes: a pension plan and 401(k) with company match, PTO, and health benefits with optional flex spending and HSAs.
At Nationwide Insurance we believe that actively searching for talent is the best way to not only diversify our company but to make it better.
The ideal candidate for this position will possess an undergraduate degree and have good customer service related work experience.
---
JOB SUMMARY: Develops skills and acquires knowledge necessary to investigate and resolve personal lines casualty claims via telephone or face to face investigation or negotiation.  Responsible for the handling of claims in accordance with prescribed authority and according to claims best practices. Promotes and provides "On Your Side" customer service.  Develops skills and acquires knowledge necessary to investigate and resolve personal lines casualty claims via telephone or face to face investigation or negotiation.  Responsible for handling of claims in accordance with prescribed authority and best claims practices.
RELATIONSHIP: Reports to Claims Manager
DIRECT REPORTS: None
JOB RESPONSIBILITIES:
Prepare files for reassignment as needed.
Completes training necessary to promptly and effectively handle claims to conclusion.  Adheres to high standards of professional conduct while providing the delivery of superior claims service.
Authorizes and/or approves all claims payments within the delegated authority or within the maximum limits as outlined in company policies and procedures.
Determines proper policy coverages, and where necessary, investigates, evaluates, negotiates and equitable settles all assigned casualty claims cases in accordance with company guidelines.  Learns to utilize best claims practices.
Establishes and authorizes reserves and claims payments within the delegated authority. Recommends for approval all claims payments beyond delegated authority in accordance with company practices and procedures.
Learns to conduct settlement negotiations with claimants and policy holders.
Builds knowledge of: personal lines material/physical damage claims;  court decisions which may impact the claims function; current guidelines in the claims function; and policy changes and modifications.
Submits administrative reports as required.
Initiates and conducts follow-ups via proficient use of the claims handling system or other related systems.
Learns to partner with SIU and Subrogation to identify fraud and subrogation opportunities.
May serve as the contact  for personal lines material damage claims including non-standard; partners with SIU to identify fraud.  Identifies subrogation opportunities.
Delivers a positive On-Your-Side customer service experience to all internal, external, current and prospective Nationwide customers.
Other duties as assigned.
JOB REQUIREMENTS
Education: Undergraduate degree or equivalent experience.
Licenses/Designations: State licensing where required. Successful completion of required claims certification schools/classes.
Experience: Experience in customer service or medical environment including flexible work schedule.
Knowledge: General knowledge of customer service principles and/or insurance theory and practices.  Familiarity with claims processing, policies and procedures preferred. Familiarity with automated claims systems and claims best practices desirable.
Skills/Competencies:
Proven ability to meet customer needs and provide exemplary service by informing customers of the claims process and ensuring a positive customer experience.
Ability to acquire skills necessary to make decisions and resolve conflicts in such areas as application of coverages to submitted claims, application of laws of jurisdiction to investigatory facts, application of policy exclusions and exceptions.
Ability to effectively prioritize work.
Ability to work in a fast paced and team based environment.
Written and verbal communication skills for contact and/or negotiation with policyholders, claimants, repairpersons, attorneys, physicians, agents and the general public.
Ability to efficiently operate personal computer and software for claims-related and other business applications.
Values:  Regularly and consistently demonstrates the Nationwide Values and Guiding Behaviors.
Staffing Exceptions to the above Minimum Job Requirements must be approved by:  Business Unit Executive and Human Resources.
JOB CONDITIONS:
Working Conditions:
Normal office claims environment.
May require ability to sit and operate telephone and personal computer for extended periods of time.
Must be willing to work irregular hours and to travel with possible overnight requirements.
Must be available to work catastrophes (CAT) requiring travel to CAT sites with multiple on-site responsibilities and/or for extended periods of time. Overtime as required.
Credit/Background Check: Due to the fiduciary accountabilities within this job, a valid credit check and/or background check will be required as part of the selection process.
ADA: The above statements cover what are generally believed to be principal and essential functions of this job.  Specific circumstances may allow or require some people assigned to the job to perform a somewhat different combination of duties.
How to Apply
Click Here to apply