Company

USLI

Location

Wayne, PA

Website

Category

Posted On

February 12, 2014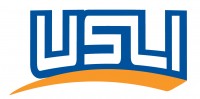 Essential Functions:
1. Selling insurance by:
a. Complete ownership and nurturing of retail customers in the Region, with all actions being focused in the goal of increasing new submission and new quote count (and thus premium), including performing the following:
i. Ownership and execution of the Rule of 16 for assigned retail customers
ii. Sensing and addressing problems with a customer's office.
iii. Acting as a check and balance regarding the people we are working with in the customers' offices, and making sure we are doing business with the right people within that office.
iv. Establish a relationship with the principal and make certain that we have principal buy-in with regards to our goals and objectives.
v. Establish an active working relationship and meet regularly with the underwriting teams on strategy and tactics including travel and follow-up.
vi. Give feedback to underwriting teams on product competitiveness and competitor information.
b. Focus on learning about all potential retail prospects in the region, and finding strong customers via various methods, including:
i. Calling and visiting prospective retail customers in assigned Region.
ii. Reacting to prospective customer requests that come in to our company in a timely manner.
iii. Execution of Retail Agency Appointment Process.
2. Other duties include:
a. Attend Goal #2 meetings and other meetings as appropriate.
b. Organize customer events as needed.
c. Ensure assigned customers attend a Principal Conference within the first year of appointment
d. Other duties as assigned.
3. Insurance Education – Staying knowledgeable about the insurance climate by enrolling and passing insurance designations and coursework, including actively working toward completion of CPCU and RPLU, as well as being recertified in at least one of our Underwriting areas each year.
Minimum Job Requirements:
College Degree or equivalent

Matriculation and completion of at least half of the People's College Underwriting Degree (PCUD)

An excellent attendance record

A positive attitude

Significant amount of positive energy

The ability to learn and comprehend quickly

A history of personal and business development

A history of successful planning & execution of customer travel

Successful testing profile and interviewing
How to Apply
Visit
www.usli.com
or email resume to:
recruiting@usli.com