Company

The Hilb Group

Location

Richmond, VA

Website

Category

Posted On

February 6, 2014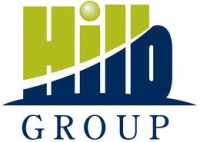 The Hilb Group was founded in 2009 by Robert H. Hilb, the former founder, CEO and Chairman of the Hilb, Rogal and Hobbs (NYSE: HRH), and Robert J. Hilb, a former corporate VP of HRH.
The Hilb Group is an Insurance Brokerage that seeks to grow through targeted acquisitions in the middle market insurance brokerage space. The company is headquartered in Richmond, VA with offices in Virginia, North Carolina, Tennessee, Georgia, Florida, Maryland, and New York. The Account Manager will be working with the Hilb Group Transportation division in our Richmond, VA office.
_____________________________________________________________________
Job Description: Account Manager
An Account Manager is an integral part of the overall Hilb Group Transportation team. This position requires a high level attention to detail, while managing multiple tasks for several customers simultaneously. Account Managers work with both insurance carrier underwriters and Hilb Group Transportation sales executives to maintain the existing book of business and fuel organic growth.
An Account Manager is an at will employee that is responsible for assisting the company in the management of customer policies. This may include but is not limited to customer inquiries regarding coverage, endorsements to policies, completing carrier applications, working with carrier underwriters, gathering and maintaining accurate customer files, executing retention processes, assisting sales producers in new business, and the overall management of a customer's insurance policy. Clear, accurate, communication is essential to the success of this position and the company.
Desired Skills and Experience:
Licensed Property & Casualty insurance professional

1-3 years of Property & Casualty insurance experience
How to Apply
Email Resume and Cover Letter to:
mdowd@hilbgroup.com