Company

ACI Commercial Insurance Broker, Inc.

Location

remote position

Website

Category

Posted On

June 24, 2014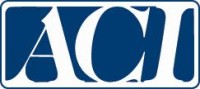 We are looking for full time, working, producers experienced in commercial and personal lines insurance. These Producers would have the freedom to work out of their own home and locality and work remotely with our main office. They will receive 60% of the commission for both new and renewal business. These independent contractors will own 100% of their book of business and will receive support from the main Agency office.
Prior to working with ACI, some of our Producers had one or two Standard Markets and had to place business with GAs and other agents for a lot less commission. In our relationship they will have a excellent opportunity to work with major Standard markets and work directly with the underwriters. The ACI Producers have more Markets and more commission income. This is a win/win arrangement for the producer as well as the agency and makes for a long term relationship.
The main office is in Orange County, California and is open to working with agents in other states. Send your resume to vaughn@aciinsure.com or if you wish call me Vaughn Edewards at 714-755-1575 Ext. 122. Thank you for your interest.
How to Apply
Send your resume to
vaughn@aciinsure.com
or if you wish call me Vaughn Edewards at 714-755-1575 ext. 122