Company

Fortun Insurance

Location

Coral Gables, FL

Website

Category

Posted On

June 5, 2014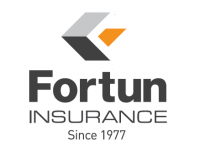 Fortun Insurance, a well-established Coral Gables insurance agency, in the insurance business since 1977, seeks experienced, 2-20 Florida licensed 5 + years Commercial Lines Account Manager, bilingual and motivated.
Candidate should possess excellent verbal, written communication ability, highly organized, efficient and proficient in Microsoft Excel, Power Point and Word.
Knowledge of our agency management system (AMS 360) is also preferred and first-rate customer service skills.
Our agency offers competitive salary, excellent benefits, and great location. Fax resume to 866-445-5270.
How to Apply
Fax Resume to: 866-445-5270