Company

Petra Risk Solutions

Location

Cerritos, CA

Website

Category

Posted On

June 23, 2014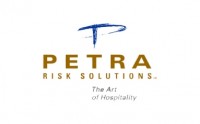 Petra Risk Solutions is the nation's largest independent Insurance Brokerage, exclusively dedicated to the Hospitality Industry. Serving our clients for more than 20 years, we offer all lines of Insurance Coverage and specialized Consulting services.
We are continuing to grow and we are looking for sharp, professional Group Benefits Specialists to join our team.
Responsibilities Include:
Prepare cases for market submission
Review & analyze new/renewed case submissions and policies for accuracy
Steady volume of phone calls from clients and companies
Process policy requests as required
Maintain accurate spreadsheets for all accounts
Maintain a suspense system for follow up
Provide support to obtain Subjectivities and approvals
Maintain electronic a files in an orderly, up-to-date manner, utilizing agency management database system
Setup and prepare new and renewal account files per agency procedures
Advise insurance companies of discrepancies
Attend open enrollment and service meetings as needed
Assist with the development and creation of marketing materials
Service accounts in a manner to eliminate E&O exposures
Keep Benefits Advisor fully informed of all important activities on accounts
Assume other job responsibilities as assigned
How to Apply
Qualified applicants should apply by submitting a current resume to
Careers@petrarisksolutions.com