Company

United Fire Group

Location

Southern CA (remote position)

Website

Category

Posted On

May 1, 2014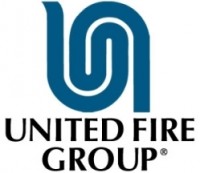 OPPORTUNITY SNAPSHOT:
What a fantastic opportunity for you to be in the forefront of building our loss control services in the Southern California territory! In this highly visible remotely operated position, you'll be frequenting our insured's premises and operations and use your expert skills to review and evaluate their organizational, administrative and technical matters to control loss exposures. You will be responsible for identifying and reporting hazards that create loss exposures to commercial property, auto, and general liability coverage's. With your keen experience, you will effectively reduce loss exposures through risk improvement guidance and recommendations. This is your chance to show what it takes to provide outstanding services to those accounts designated to you. We will also rely on you to expertly conduct safety meetings and presentations to our insureds and agents.
RESPONSIBILITIES:
Sell, develop and implement risk improvement to service and retain accounts
Timely follow-up and resolution of below average/poor accounts
Rate line of coverage
Provide description of operations, evaluate exposures and controls and make appropriate recs for deficiencies identified
Complete base cause of loss analysis on prospective and written accounts
Complete service planners for Risk Improvement Accounts
Pre-quotes/implementation/Mid-term/Pre-renewal
Complete required forms and reports including description of operations, exposure & control evaluations, line of coverage grading, risk improvement evaluations, recommendations submission, problem identification and large line coordination, Loss Control Reports, Work Logs, Expense Accounts and itinerary's
Train and guide insureds and agents in techniques of loss exposure reduction through risk improvement methods
Perform other duties as assigned
ENVIRONMENT:
The qualified candidate will reside in Southern California, close to our insureds and agents in that territory
This position will be traveling up to 75% of the time and work remotely from their home office approximately the remaining 25% of the time
The job may involve exposure to dirt, heat, cold, odors, noise, wetness, humidity and/or other unpleasant conditions. Other health and safety factors may include heights, mechanical, or electrical hazards such as microwaves and industrial equipment
QUALIFICATIONS:
Experience & Skills:
Must have:
A minimum of 3 years' of field experience
Have an understanding of building construction classifications and building appraisal applications
Knowledge of commercial liability, property and auto coverage's and exposures which may lead to losses
Know how to reduce/correct hazards
Knowledge of OSHA General Industry and Construction Regulations, DOT, EPA, NFPA and FMCR
Knowledge of Loss Control and Claims cost containment programs
Typing skills and use of computer programs: MIS, RISQ Reports, word processing and MS Excel
Understanding of "PEME"
• Preferred to have:
3+ years of field experience
Education Requirements:
Must have:
Possess a degree from a credited college or university
Preferred to have:
Possess a 4 year college degree from an accredited college or university with a concentration in Occupational Safety or related field
Completion of CSP, ARM or ALCM program
Attributes We Seek:
Self-starter with strong self-discipline to be able to work independently and remotely
Able to effectively and positively motivate and influence others
Proven negotiation skills
Consultative skills
Investigative skills
Knowledge & skills in applying risk improvement
Organize and prioritize work schedules
Promote a positive image and develop productive relationships with insureds and agents
Demonstrate strong organizational and time management skills
Possess analytical and problem-solving skills communication
Excellent interpersonal, verbal & written communication and presentation skills
Enthusiastic and energetic with great user and product sense
Demonstrate an open-minded, team-oriented, and collaborative work style
Be open to unexpected discovery and able to survey and assess all potential opportunities; not confined to defined categories
Have a flexible mindset and thrive in a dynamic environment
EQUAL OPPORTUNITY EMPLOYER:
United Fire Group has a policy to provide equal opportunity for all. We continue to take positive action to recruit, hire, train, transfer and promote persons in all job categories based on the individual's ability to perform the job and without regard to race, color, religion, creed, sex, age, national origin, sexual orientation, disability or genetics.
How to Apply
APPLY NOW!
If this sounds like the opportunity for you, qualified candidates should send their resume, cover letter and application through our website at
www.unitedfiregroup.com/careers
and select "Loss Control Representative" for Rocklin, CA.