Company

Grange Insurance Association

Location

Sacramento, CA

Website

Category

Posted On

June 6, 2014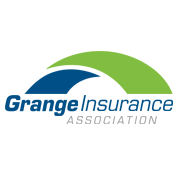 Grange Insurance Association has an exciting opportunity in Northern California as a Marketing Representative. Grange Insurance Association has been providing protection for families and farms in the western United States since 1894. Often recognized as the Best in the West, our commitment today also includes larger communities and spans six Western states (WA, OR, ID, CO, WY and CA).
As a Marketing Representative, you will be responsible for developing, implementing and managing region wide marketing strategies throughout the Northern California Territory. This will include working with our existing agency force to create profitable growth, as well as developing new agency relationships through strategic agency recruitment. In addition, you will communicate and work closely with various internal company departments and management to provide training and support for this region.
Primary Objectives/Responsibilities:
Responsible for the development, execution, and monitoring of strategic plans focused on driving profitable sales growth within the region.
Manage agency relationships within territory by educating agents on new company initiatives, products, procedures and services. Obtain agency feedback and disseminate to proper departments for potential improvements or enhancements.
Promote increased agency production by providing sales guidance and client prospect potentials.
Create and maintain agency prospecting plan to locate and appoint qualified new agents within the territory. Participate in industry sponsored events and generate new prospect leads and contacts.
Research changing market conditions and competitor revisions to evaluate impact on company opportunities.
Qualifications
Prior marketing, underwriting or claims experience in Property & Casualty and experience working with independent agents
Demonstrated ability to influence agents
Computer and analytical skills
Working knowledge of insurance industry (Claims, UW, Operations and Sales)
Bachelor's Degree preferred
Industry Certifications (CPCU/CIC/AFIS) preferred
Agency experience helpful
Grange offers an excellent benefit package, competitive compensation and a dynamic working environment.
Learn more about Grange Insurance Association at www.grange.com
How to Apply
Please apply online @
https://www4.recruitingcenter.net/Client...