Company

ACI Commercial Insurance Broker, Inc

Location

Nationwide (most states)

Website

Category

Posted On

January 22, 2014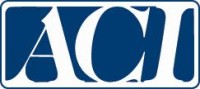 Where do you belong? Do you see yourself as a person who is self employed?
We are looking for professional producers who are experienced in commercial and personal lines insurance. These producers can work remotely out of their own home or office. They're able to be their own boss.
They will enjoy the following arrangement:
They will receive 60% new and renewal commission.

They will own 100% of their book of business

They will have a professional service unit to back them up.
The professionals we are seeking know how to use their time to get new business. They are independent contractors. This agency has all the markets they will need and will be offered a fair and reasonable opportunity. We seek to have agents in all states. Come book business with ACI.
How to Apply
How to Apply
Send your resume with a list of the markets you are presently using.
Email it to
vaughn@aciinsure.com
or fax your resume to 714-352-3725.
or call Vaughn at 714-755-1575 Ext. 122.