Said Lakhlifi, 52, of Covina, Calif., a licensed insurance agent and owner of Mogador Insurance Center, pleaded no contest and was convicted on three misdemeanor counts of identity theft, forgery and petty theft.
Lakhlifi was also ordered to pay restitution of $29,767 to his victim.
An investigation by the California Department of Insurance showed Lakhlifi failed to forward a client's homeowners' policy premium in 2014. The client, a detective with the San Bernardino County Sheriff's Department, filed an insurance claim in September 2014 for water damage and mold. Lakhlifi, agreed to file the claim on behalf of his client, and arranged for a contractor to make the necessary repairs.
Lakhlifi reportedly attempted to undercut the contractor and resulted in the contractor refusing to do the work. The fraud was revealed when Lakhlifi notified his clients that he never placed the policy and that they were not insured.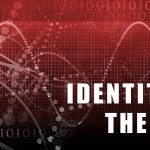 The investigation revealed Lakhlifi was paying for the claim out of his own pocket in order to conceal the premium theft and lack of insurance coverage. The insurer confirmed that prior to January 2015, no quotes were given, no policy was bound and no premium collected. In an attempt to hide the lack of insurance, Lakhlifi forged an insurance application in January 2015, so the homeowners would have coverage again.
The department has taken steps to revoke Mogador Insurance Center's business license and issued a suspension order against Lakhlifi's personal agent license.
The terms of a plea deal include three years of formal probation if restitution to the victim is paid by the sentencing hearing, which is scheduled for July 5. If Lakhlifi fails to pay full restitution by the next hearing, he will be sentenced to two years and six months in county jail. This case was prosecuted by the Los Angeles County District Attorney's Office.