5 Reasons Why Agents' Phones Might Start Ringing in 2016
This post is part of a series sponsored by California Earthquake Authority.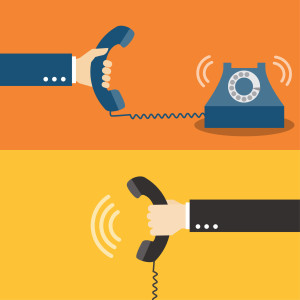 Smart insurance agents are told never to sit around waiting for the phone to ring — you can't win much business if you don't have a strategy to contact and build rapport with potential customers. However, 2016 might be an exception. California job growth is outpacing the national average, and wages are on the rise. That could create an economic tailwind that sees California consumers reaching for their wallets to purchase insurance against loss of home equity. This, combined with five changes afoot at the California Earthquake Authority (CEA) could have your phones ringing in the new year.
The Five CEA Changes are:
Lower Rates
Starting Jan. 1, 2016, new lower earthquake insurance rates went into effect for most policyholders, compliments of a 10 percent statewide average rate reduction. CEA has lowered its rates by nearly 55 percent since it opened its doors in 1996 as a publicly managed, privately funded provider of residential earthquake insurance. For many Californians, earthquake insurance has never been more affordable.
More Policy Options
Policyholders now have access to more coverage choices and deductible options. State law mandated the CEA provide a 15 percent deductible with its policies. The Authority recently broadened the options, so consumers can choose from deductibles ranging from 5 percent to 25 percent. CEA also has expanded coverage limits, doubling personal property to a maximum of $200,000 and quadrupling loss of use (additional living expenses) to a maximum of $100,000, while creating optional coverages for breakables and decorative masonry. With more to choose from, policyholders can select a policy that best meets their needs and budget.
Hazard Reduction Discount (HRD)
Potential policyholders might benefit from a higher premium discount that took effect on Jan. 1, 2016. CEA previously offered a 5 percent policy premium discount for customer who retrofitted any home built prior to 1979. But as of this year, the discount increased to up to 20 percent for properly retrofitted older houses. A 23 percent premium discount, on average, also is available for mobile homes reinforced by an earthquake-resistant bracing system.
Mandatory Marketing Documents (MMD)
Under new law, a CEA-participating insurer must provide each of its residential property insureds with marketing documents produced at the authority's expenses. Many insurers began mailing these mandatory marketing documents (MMD) in the fourth quarter of 2015 for policies renewing in the first quarter of 2016.
More Marketing
As the CEA enters its 20th year, it has launched a new statewide advertising campaign to remind Californians that they live in a great state, yet some 2,000 faults crisscross underground and can wreak havoc on one of their most expensive assets — their homes. The marketing campaign aims to emphasize that when the next major quake strikes, residents will need the financial strength to repair or rebuild their homes and replace or repair their personal property. The marketing campaign also should keep CEA's new policy opportunities top-of-mind among potential customers.
The groundwork has been set to encourage more Californians to inquire about protecting themselves financially against the damaging effects of potential earthquakes. Now it's your job to do what you're good at — highlight the potential risks, communicate the coverage changes, build relationships and trust by helping customers find an earthquake insurance policy that makes sense for them, and then, write the policies.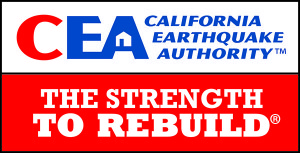 The California Earthquake Authority (CEA) provides earthquake insurance for Californians.
http://www2.earthquakeauthority.com/Pages/default.aspx