This post is part of a series sponsored by California Earthquake Authority.
El Niño may have ushered 2016 in with above average rainfall. However, we may be witnessing the perfect storm for the California insurance industry. The following facts indicate that insurance agents would be wise to help their customers weather the elements:
Job growth is significant and gaining momentum due to "genuine improvements in labor markets rather than workers giving up on their job search." The Los Angeles County Economic Development Corp. forecasts job growth in the state will increase by 2.9 percent this year and 2.4 percent next year.
Wage growth is also increasing after a long period of stagnation. California workers are likely to see their incomes rise an average of 4.2 percent during the next three years.
Forecasts predict the state's economic growth will outpace the national average in 2016 and continue to do so through 2020.
Retail sales and personal income are expected to post solid gains, with personal income growing at 4.3 percent in 2016 and 3.7 percent 2017.
After many years of decline, California real estate is growing in value, spurred by supply constraints in major metro areas. Reports indicate that new housing starts are likely to exceed 100,000 units in 2016 and grow to more than 150,000 units in 2017.
Attendance at agent training events is up, and I'm hearing enthusiasm is high. A recent "Understanding Earthquake Risk and Insurance Options for the Los Angeles Area" drew 136 attendees … up more than 30 percent over a similar event last year.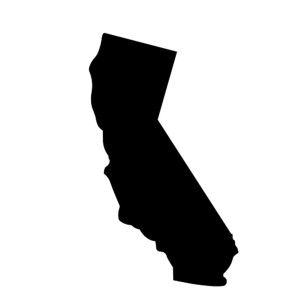 Fueled by jobs and higher income, Californians are waking up to the fact that they possess enormous pools of home equity that could help bolster their retirements and cash flows. Enterprising insurance agents would be wise to remind residents of the Golden State that they should protect these goldmines of home equity with insurance packages that shelter them from unexpected disasters such as earthquakes.
The insurance industry is ready to help consumers and agents recognize the opportunity. For instance, "earthquake coverage is plentiful and continues to see price reductions," according to the 2016 Wells Fargo Insurance Market Outlook. The California Earthquake Authority (CEA) recently reduced insurance premiums and rolled out new earthquake insurance policy options that make coverage more flexible and affordable. Clearly, CEA is bullish on the sales outlook for 2016.
As in 2015, the majority of insureds can expect mid to high single-digit rate decreases in most lines of property/casualty insurance in 2016, especially as companies deploy new and existing capital into the marketplace to compete for business.
Advice to agents: Actively prepare yourself with in-depth knowledge of the policy choices available, remind potential customers that it's a buyers' market, and then aggressively sell policies to help your clients protect themselves against the unexpected.
Amidst all the rain, a 4.5-magnitude earthquake shook Southern California on January 6 and was followed by landslides. The "big one" has yet to come. In other words, the market is primed for insurance agents to take it by storm.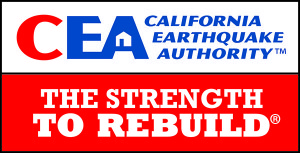 The California Earthquake Authority (CEA) provides earthquake insurance for Californians.
http://www2.earthquakeauthority.com/Pages/default.aspx
Was this article valuable?
Here are more articles you may enjoy.