This post is part of a series sponsored by California Earthquake Authority.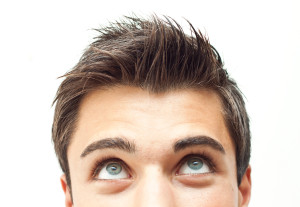 As an independent insurance agent, the success of your business hinges on your reputation in the community as a problem-solver. Existing and potential customers rely on you and the products you sell to aid them during unforeseen events and emergencies. Consequently, your ability to provide useful information and good customer service is paramount.
Given that nearly all of your clients and potential clients in California have some level of earthquake risk exposure, it makes sense to prove yourself useful by teaching them how to minimize some of that risk and to protect their most valued assets from potential earthquake damage.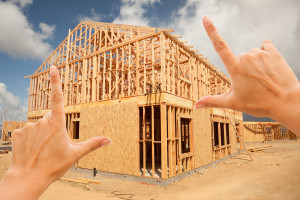 One way to help your clients prepare financially for a damaging earthquake is by writing an earthquake insurance policy. Additionally, you can assist Californians in minimizing damage from an earthquake by helping them to retrofit homes that do not meet modern construction requirements.
Why Encourage Your Clients to Retrofit?
A seismic retrofit strengthens your clients' home so that they are less susceptible to ground shaking and soil failure — and is ultimately safer — during an earthquake. This often involves:
Bolting wood frames to foundations to prevent the home from sliding off its foundation
Bolstering "cripple walls" that define the perimeter of a crawl space to prevent the home from toppling off its foundation during shaking
Strapping and bracing water heaters so that they are more secure and reduce the likelihood of water and fire damage, and to protect the water supply
Who Should Retrofit?
Homeowners who have wood-frame structures built before 1979 are good candidates for a retrofit because those older homes often do not meet stronger, more modern building standards. A home also is a good candidate for a seismic retrofit if it is:
Built on a level or low slope
Built partially or totally over a crawl space
Has a raised foundation
How You Can Help Clients Find Resources
While homeowners with advanced construction skills can handle some earthquake retrofits on their own, trained and licensed contractors should complete most retrofits. Insurance agents can assist existing and potential clients by providing homeowners with a list of Federal Emergency Management Agency (FEMA)-trained contractors in their area, which is available from the California Earthquake Authority (CEA) Earthquake Brace + Bolt web site.
Agents also can assist homeowners by informing them about earthquake insurance premium discounts* of up to 20 percent, available from the CEA for the owners of some qualified retrofitted older homes.
When you educate homeowners on the value of earthquake retrofits and guide them to resources that can retrofit their home properly and save them money, you help:
Protect their houses by making them more resistant to earthquake damage
Protect their lives by helping to ensure they have a safe place to live
Give them peace of mind with the knowledge that they are safer in their house should an earthquake occur
As an added benefit, when you assist homeowners, you gain more face time and subsequently a better understanding of their concerns. This not only will help you sell more insurance, but it also will help cement your reputation in the community as a valuable resource.
*Most retrofit discounts require that the retrofit be installed and/or inspected by a certified professional. Visit the CEA website to learn more about how your clients can receive a discount.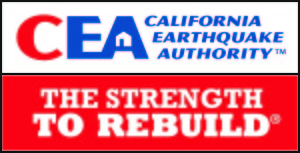 The California Earthquake Authority (CEA) provides earthquake insurance for Californians.http://www2.earthquakeauthority.com/Pages/default.aspx
Was this article valuable?
Here are more articles you may enjoy.