How to Add Value and Win Customers
This post is part of a series sponsored by California Earthquake Authority.
In today's competitive insurance market, it can be difficult to distinguish one agency from another. How can you stand out in the crowd without resorting to competing on price?
Carefully consider your marketing message
The marketing message you send customers and prospects needs to capture their attention and help them see the value in working with you.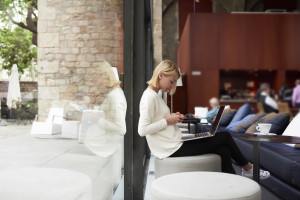 Take, for example, earthquake insurance. While the risk of a major earthquake occurring in the Golden State is great, policies can be seemingly difficult to sell. Only 10 percent of Californian homeowners have purchased earthquake policies despite the fact that homeowners insurers in California are required to offer their customers earthquake insurance. And remember, while many Californians live in areas with high seismic risk, none live in areas of no risk.
What tools are the agents who are able to close a sale using help seal the deal?
Service is a top selling point
Successful agents realize earthquake insurance is not a commodity, but that instead they are selling their service–especially in the case of CEA, where insurers can't compete on price. When agents take the time to build a rapport with and learn everything they can about their clients, they're better equipped to serve as key advisers.
If you help your clients explore all avenues to prepare for an earthquake, they will be more aware of the potential risks – and more appreciative of the time and effort you put into caring about the things that are most precious to them.
Consultative selling adds value by:
• Positioning you and your agency as a community resource
• Helping your clients and your potential clients prepare for an earthquake and reduce their risk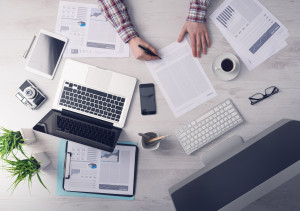 Become an expert
To start the consultative sales process, make sure you understand everything there is to know about the risks and coverage options so that you can convey this information to potential clients. The CEA recently added more earthquake policy options, including retrofitting discounts of up to 20 percent, lower deductibles, greater contents coverage, and lowered rates.
Help reduce risk
One way to prove to clients that you are genuinely concerned about their exposures is to help individuals identify specific areas of concern, and then aid them in reducing their potential risks. You can zero-in on a homeowner's risk using the California Office of Emergency Services (CalOES) MyHazards tool. Add further value to the agent-customer relationship by explaining how seismic retrofitting can help homes resist earthquake damage and by helping homeowners find a trained contractor in their area that can do the retrofit.
Another good starting point is to teach homeowners the seven steps to earthquake safety and how to be Red Cross ready.
Even if a homeowner isn't interested in purchasing an earthquake insurance policy – yet – they'll appreciate that you expressed concern for their well-being. This can set you up for a sale should the homeowner eventually decide to purchase a policy.
Be a community advocate
Don't discount the value of public attention. When you position yourself as a leader in the community, you can benefit from having a positive reputation and word-of-mouth referrals. Take a prominent role in or even lead a Great California Shakeout drill. Doing so will give you more face time with current and potential customers. It will also reinforce the message that you can be relied upon as a thoughtful consultant.
When you take the time to offer valuable insights in your local area and engage in relationships with clients, talking about insurance policies will become part of a natural and easy conversation. More importantly, the message that you want to convey about your agency becomes clear: you value your clients and your community. That's the message that ultimately wins customers.