This post is part of a series sponsored by California Earthquake Authority.
Earthquake insurance policies can be a tough sell. So let the numbers do the talking.
While it's admittedly an oversimplification to think that you can sell insurance just by showing customers and prospects a few figures, numbers can be useful in helping to capture potential clients' attention and to show them that you are genuinely concerned for their well-being. Moreover, conveying your knowledge and care for your clients and community can help to win customers.
Start with the Basics
It's difficult to refute the need to be prepared for a major earthquake when you consider the dramatic figures regarding risk:
Experts say there is a 99.7 percent chance a magnitude 6.7 earthquake or greater will rock California in the next 30 years.
The U.S. Geological Survey estimates that the chance a magnitude 8.0 or greater will strike California in the next three decades has risen from about 4.7 percent to 7 percent.
"The new likelihoods are due to the inclusion of possible multi-fault ruptures, where earthquakes are no longer confined to separate, individual faults, but can occasionally rupture multiple faults simultaneously, according to Nick Field, USGS scientist and lead author of the "Third Uniform California Earthquake Rupture Forecast (UCERF3)."
"We know that tectonic forces are continually tightening the springs of the San Andreas fault system, making big quakes inevitable," added Tom Jordan, Director of the Southern California Earthquake Center and a co-author of the study.
Help Reduce Losses
Assuming it's inevitable that California will suffer a major earthquake in the near future, insurance agents can help their clients to avoid its damaging effects. Consider that:
A magnitude 7 earthquake releases 56 billion kilograms of explosive energy, more than energy created when the atomic bomb hit Hiroshima, Japan, according to USGS and the University of Memphis, Tenn.
If the magnitude 7.9 San Francisco 1906 earthquake occurred today, with strong shaking felt by more than 2 million single-family households from Eureka to Salinas, independent modeling estimates that in today's dollars there would be $175 billion in total residential damage and only $15 billion of that covered by insurance.
If the magnitude 1994 Northridge earthquake occurred today, estimates predict there would be $75 billion in residential damage and $68 billion in uninsured residential damage.
California residents can potentially avoid tens of thousands of dollars in damage by preparing for the "big one" in advance — by organizing important documents, strengthening property, and purchasing an earthquake insurance policy to help with recovery.
Insurance agents can assist customers in taking the first steps to prevent potential losses by helping them to identify what to include in a "grab and go" bag; explaining how to make their homes sturdier with seismic retrofitting; helping homeowners to find a qualified retrofit contractor; and explaining the earthquake insurance policy benefits and options available
Explain the Realities of Government Aid and Potential Losses
While some Californians expect that federal and state governments will help them to restore their homes and rebuild their lives after an earthquake, the reality is that most homeowners and renters will have to pay out of pocket for any repair and recovery efforts. Federal assistance is designed to help pay for repairs to a home to make it safer and to create more sanitary living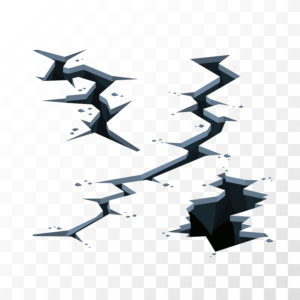 conditions. However, assistance is limited and not intended to return a home to its pre-earthquake condition. Nor is the assistance intended to be a substitute for private recovery funding and efforts.
For example, the 6.0 South Napa, Calif., earthquake on August 24, 2014, caused an estimated $500 million in economic losses and left more than 100 homes unlivable. Federal Emergency Management Agency (FEMA) inspected more than 2,000 damaged and destroyed homes, based on applications for federal disaster assistance. The average grant FEMA awarded to qualified residents was $3,500, although not everyone who applied for a grant received one. Something as small as removing the top of a chimney from a home can cost $5,500, according to the Napa Valley Register.
Experts predict 16,000 to 250,000 households would be displaced from their damaged residences if the San Francisco 1906 earthquake struck today. The average cost to rebuild a house in the 19-county area shaken by the quake would be $525,000. About half of the California Earthquake Authority's policyholders with pre-1940 houses would experience damage exceeding 15 percent of the total cost to rebuild, structural engineers predict.
When talking about earthquake risk with potential customers, emphasize that the risk is real. You don't want to reel off so many numbers that they nod off during your discussion. However, divulging important data can help emphasize the need to plan for and protect against a potentially damaging earthquake in California.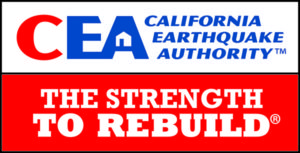 Was this article valuable?
Here are more articles you may enjoy.