This post is part of a series sponsored by California Earthquake Authority.
When selling insurance, it's important to take advantage of every opportunity to connect with customers. Surprisingly affordable earthquake coverage for renters and condominium owners in California could be a key to opening the door to millions of new relationships.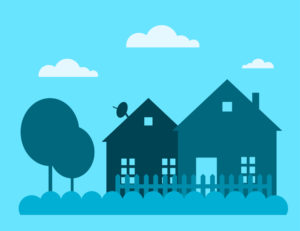 The most recent Insurance Information Institute poll conducted by ORC International found that 95 percent of homeowners had homeowners insurance, while only 40 percent of renters said they had renters insurance. Because renters insurance isn't tied to a mortgage like homeowners insurance is, unless a property owner requires a renter to have coverage, many renters won't take steps to seek insurance.
Earthquakes however are top of mind in California, so it's more likely that more renters will want to protect themselves against the "big one." A California Earthquake Authority earthquake insurance policy can cover:
Personal property, such as TVs and furniture, up to $200,000;
Emergency repairs, such as removing broken glass from furniture after a quake;
Breakage, as an optional coverage, to cover breakable belongings like dishes and ceramics; and
Loss of use/additional living expenses (in case renters need to move out of their homes and live elsewhere following an earthquake), up to $100,000 and with no deductible.
The CEA's recent reduction in rates that lowered Renters rates by 38 percent on average statewide, means that earthquake policies for renters start as low as $35 per year, or just $2.92 per month, even in higher-risk areas. Renters can get a full year of earthquake coverage for about the cost of just one dinner out — although a traditional renters' policy is required to purchase earthquake coverage.
Potential Is Great
There are more than 44 million renters in California, according to the U.S. Census Bureau's September 2015 figures. Traditional renters' policies typically cost about what it would cost to eat dinner out once a month: $30 per month, or $250 to $300 annually. If a renter already has a renters' insurance policy — to protect against fire, theft and even liability claims should a guest get bitten by a pet or suffer an injury in the rental apartment – adding earthquake insurance to the policy is a logical next step in making sure all of their belongings are covered against risk.
Educating renters on both policies could provide double-benefits. If you can convince more renters to purchase earthquake insurance for a relatively minimal amount, the potential to help protect a large portion of the state population from a catastrophic event is great. CEA's renters earthquake coverage applies to renters of houses, apartments, condominium units and mobilehomes.
Condo Considerations
Like renters, condominium dwellers could be another untapped market — especially because most condominium and homeowners associations (HOAs) are dropping blanket earthquake coverage. For HOAs that still do have coverage, many people do not realize that those master HOA policies don't cover the inside of a person's dwelling or their personal belongings, or compensate them for loss of use. Those policies also may require the resident to share repair costs or pay part of the association's policy deductible through a loss assessment.
To help protect condo unit owners' cash reserves as well as the contents inside individual units, including interior structural fixtures and personal property, residents must purchase a separate condo unit owners earthquake policy. Separate condo earthquake coverage helps to provide for:
Loss of use, should the condo unit become uninhabitable after a damaging earthquake;
Loss assessments, should the condo association require individual unit owners to help share in the cost of building repairs;
Emergency repairs, such as removing broken glass from furniture after a quake;
Personal property, such as TVs and furniture;
Breakage, as an optional coverage, to cover breakable belongings like dishes and ceramics;
Optional energy-efficient and environmental safety replacement upgrades coverage; and
Building code upgrades, included with a coverage limit of $10,000.
Even in areas of higher earthquake risk, earthquake insurance policies in California for renters and condo unit owners are surprisingly affordable. And with CEA's new deductible options and coverage choices, policyholders now have the ability to pick and choose what they want. Using this information, you can help introduce your services and educate customers on all that you offer to help them find a policy that fits their personal needs and budget.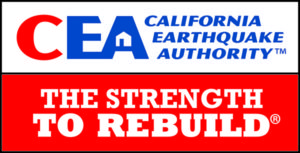 Was this article valuable?
Here are more articles you may enjoy.