New Vote Proposals, Laws, Financial Incentives and Discounts May Lead to Earthquake Insurance Savings
This post is part of a series sponsored by California Earthquake Authority.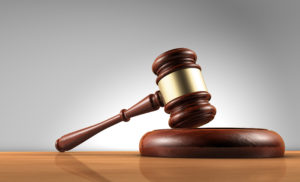 New laws and bond proposals have raised California residents' consciousness of the need to seismically retrofit structures. San Francisco is hoping voters in November will approve Proposition A, a $350 million bond to fund seismic upgrades to health, fire and homeless facilities, and make them safer. Meanwhile, the Los Angeles City Council has enacted a law requiring an estimated 15,000 buildings to be retrofitted to better withstand the violent shaking that could occur in a major earthquake. Owners of 13,500 soft-story buildings in the city have been put on notice to begin the retrofitting process.
Although the focus of these seismic measures is on buildings and rental properties, insurance agents can help individual homeowners invest in safety measures for their properties, too, by pointing out affordable opportunities targeting seismic retrofits. For example, the California Assembly's affordable housing proposal, if passed, would provide personal income tax credits for 30 percent of the qualified cost incurred for a seismic retrofit. The California Residential Mitigation Program's (CRMP) Earthquake Brace + Bolt Program offers up to $3,000 in financial incentives to qualified homeowners in a limited number of higher-seismic-risk ZIP codes, to help pay for a seismic retrofit.
The California Earthquake Authority (CEA) also is offering a higher premium discount — up to 20 percent — on earthquake insurance for properly retrofitted older houses. CEA's Hazard Reduction Discount (HRD) recently changed: eligible policyholders can now get a 5 percent discount for a self-verified retrofit or a discount of up to 20 percent for a retrofit verified by an engineer or a licensed contractor. To qualify for the HRD,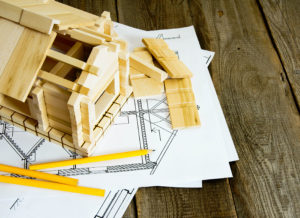 the house must be:
A single-family dwelling built prior to 1979;
Built with wood-frame construction;
Has a raised foundation (not on a slab);
Have a frame secured to foundation;
Have a water heater secured to building's frame;
If the house has cripple walls, they must be braced; and
If the house was built on a post-and-pier foundation, it must be modified in accordance with California Building Code standards.
A licensed contractor or civil/structural engineer must verify that the earthquake retrofit requirements have been met to qualify for the larger discount. However, homeowners or their contractors may use certain retrofit methods and plans without engaging a professional architect or engineer, as long as they follow the guidance of Appendix Chapter A3 of the California Existing Building Code, or in certain communities, using a pre-approved plan set.
If homeowners choose to self-verify their earthquake retrofits, they can still qualify for the original 5 percent premium discount.
The HRD is also available for mobilehomes— with a discount of 23 percent on average — reinforced by an earthquake-resistant bracing system certified by the California Department of Housing and Community Development.
Insurance agents can provide value to potential customers by pointing out both the economic and financial value in having a house seismically retrofitted and qualifying for the earthquake insurance premium discount with CEA. Older houses built before seismic codes were in place are more vulnerable to earthquake damage than newer ones, and thus have higher earthquake insurance rates than newer houses. More importantly, the minimal up-front cost to retrofit a house can pay dividends in the long-term safety and homeowners' future. A brace and bolt retrofit typically costs between $3,000 and $7,000. But the sooner homeowners invest in retrofitting a house, the sooner they are able to help safeguard one of their most valuable assets — one that likely cost hundreds of thousands of dollars.
The CEA Earthquake Insurance Dwelling Retrofit Verification Form that must be signed by a licensed contractor is available on the CEA's website, along with more information about the HRD and seismic retrofitting. And visit the Earthquake Brace + Bolt website to find out how you or your clients can qualify for the financial assistance program.