Anniversary of Napa Earthquake a Reminder to Be Prepared
This post is part of a series sponsored by California Earthquake Authority.
It seems like forever ago, but nearly two years after a magnitude 6.0 earthquake struck Napa, Calif., the Napa County Board of Supervisors has announced that it is no longer under an emergency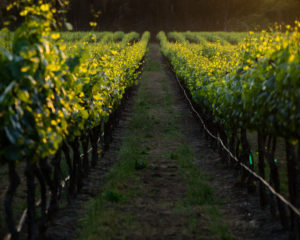 proclamation. An emergency proclamation was declared following the Aug. 24, 2014 South Napa quake to assist with recovery efforts and to help finance the rebuilding of infrastructure. Although the proclamation has been terminated, the county and some residents still have not completed all the necessary repairs — a reminder that when you live in a region prone to earthquakes like California, the right earthquake policy can help you repair, rebuild or replace covered property.
Remembering the Napa quake
The South Napa earthquake occurred on the West Napa fault and was the largest quake in the San Francisco Bay Area in more than 25 years. Although it was what scientists consider a "moderate" earthquake, it was felt by more than 41,000 citizens as far as 186 miles away. The quake caused extensive damage; it:
Knocked houses off their foundations,
Caused chimneys to fall off houses onto the ground,
Damaged or destroyed personal property, and
Caused many people to seek alternate housing while making repairs.
Notably, hundreds of homes and businesses were red-tagged, meaning the structure was significantly damaged and unsafe to enter, or yellow-tagged, meaning the structure was moderately damaged and building use should be limited. Some structures, such as the historic city courthouse, will not be fully repaired for another two years.
Would your customers be prepared?
Magnitude 6.0 earthquakes are considered "strong" and strike California every two to three years, according to the California Multihazard Mitigation Plan. That's why it's important for agents to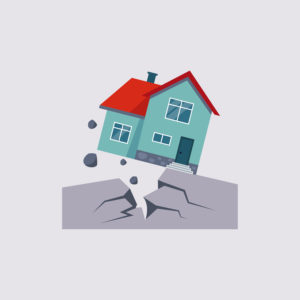 ask their clients where they would live if their city or county experienced an earthquake of similar magnitude and their homes were deemed uninhabitable. And, it's also important to ask clients whether they have adequate financial resources to recover after a major earthquake.
In Napa, only about 6 percent of residents had earthquake insurance. Many families mistakenly believed that Federal Emergency Management Agency (FEMA) and other organizations would provide full recovery assistance. But, while FEMA provided disaster assistance up to $12.1 million, the average FEMA grant was only $3,500 — not nearly enough to rebuild a home, replace personal property, or live elsewhere for a long time while repairs are made. FEMA grants are not intended to restore homes to their pre-disaster state.
It's important for California agents to urge their clients to consider insurance from the California Earthquake Authority (CEA), to reduce financial risk and help protect expensive assets. CEA has made significant changes in 2016, including new deductible amounts and expanded earthquake coverage choices to make earthquake insurance fit the needs and budgets of consumers:
Lower rates — In 2016, CEA implemented a 10 percent statewide average rate reduction, making policies more affordable.
More homeowner's choices — CEA recently broadened deductible options, so consumers can choose from deductibles ranging from 5 percent to 25 percent.
Expanded coverage limits — CEA also doubled personal property limits to a maximum of $200,000 and quadrupled loss of use (additional living expenses) to a maximum of $100,000, while creating optional coverages for breakables and decorative masonry. With more coverage and deductible choices, now is a great time for customers to consider earthquake coverage.
Personal property payout — Under the Homeowners Choice policy, in the event of an earthquake, even if homeowners don't meet the deductible on their dwelling, they still can receive a personal property payout, which is likely in a moderate quake.
Loss of Use — If, following an earthquake, customers need additional living expenses because their primary home is uninhabitable, coverage now is available up to $100,000 and still has no deductible.
Hazard reduction discount (HRD) — CEA previously offered a 5 percent policy premium discount for a customer who retrofitted an eligible home built prior to 1979. In 2016, the discount increased—up to 20 percent for eligible houses that have been properly retrofitted. A 23 percent premium discount, on average, also is available for mobile homes reinforced by an earthquake-resistant bracing system. The new HRD gives customers an incentive to retrofit older houses.
The anniversary of the Napa quake is an ideal time to encourage more Californians to learn about the choices they have for protecting themselves financially against the damaging effects of potential earthquakes. As the quake proved, even moderate earthquakes can be costly and FEMA grants will likely be significantly smaller than the cost to repair following a major earthquake. To learn more about CEA policy options, visit EarthquakeAuthority.com.