This post is part of a series sponsored by California Earthquake Authority.
For many adults, September signals a season of education and opportunity, as parents of elementary, middle school and high school children still living at home; junior college and college-level adults who are first-time renters; and adults who are taking on education to expand their horizons are gearing up to learn. This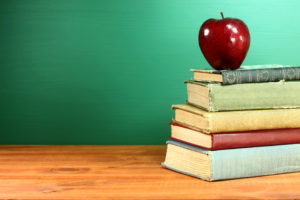 month can be an ideal time for new and seasoned insurance agents to take advantage of educational opportunities, too.
Benefits of earthquake insurance training
Data from the California Earthquake Authority (CEA) shows trained agents sell more policies. That makes sense — you can't expect to help clients find tailored solutions that reduce their risk if you aren't familiar with the available products options. However, agent training is not only an investment in yourself, but also in your customers, as you will be better equipped to address their needs accurately if you grow your earthquake insurance knowledge.
Particularly because earthquake insurance in California is designed to address unique scenarios, policies can be more challenging to sell. You also might not be aware of all of the coverage choices, deductible options, and rate reductions that were just implemented in 2016. Agent training can help fill in any gaps you might have in your understanding of earthquake insurance coverages.
CEA training options
The CEA offers free earthquake policy training, which includes an in-depth review of policies, including a comparison of standard Homeowners and Homeowners Choice policies, and information about how the deductible for both types of policies is applied.
Agents can attend instructor-led webinars, self-directed online training courses, in-person training, or private training with a group of 15 agents or more. Visit CEA's Agent Training page to register and to view training options.
After successfully completing CEA training, agents can remind:
Homeowners with or without children still at home about,

The difference between standard Homeowners and Homeowners Choice coverages
The availability of the Hazard Reduction Discount (HRD) and safety benefits of retrofitting
Clients who are parents of college-level students or for students who may be venturing into their own rentals for the first time about,
All current and potential clients about,

Types of policies available
Deductible options
Expanded coverage limits
Loss of use coverage
Emergency repair coverage
Preparedness resources
Marketing support
Agents who have completed CEA training may earn two continuing education (CE) credits and can take advantage of CEA's Marketing Value Program (MVP). The program provides tools and materials to help market policies to customers.
Meanwhile, agents who are already trained and well-versed in CEA's 2016 coverage choices and deductible options should not let their expertise go to waste. Fall is a season of change and opportunity. Use this time wisely, to educate your customers about the importance of earthquake insurance by providing them with all of their options, so that they can choose a policy that best fits their needs and budget.
For more information about agent training, or to schedule a private training seminar, please contact the CEA Agent and Consumer Affairs Coordinator. Phone toll-free: 877-797-4300. Website: EarthquakeAuthority.com.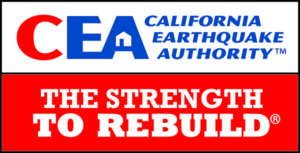 Was this article valuable?
Here are more articles you may enjoy.