This post is part of a series sponsored by California Earthquake Authority.
As the harvest moon rises, there's no better time to remind your customers to prepare for a major quake. Recent research indicates that high tidal stress that occurs during the full and new moons can create stress on faults — and help push small earthquakes into massive temblors.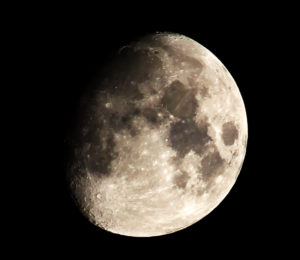 Regardless of whether the moon is waxing or waning, the U.S. Geological Survey estimates that one in two Americans are exposed to potentially damaging shaking where they live. Even if earthquakes are rare where you live, everyone, everywhere, should be prepared to protect themselves, safety experts say.
It would be helpful for insurance agents to remind their customers that Great ShakeOut earthquake drills, being held nationwide on October 20, offer an important opportunity for communities to practice how to "drop, cover, and hold on," so that they're ready should an earthquake strike. ShakeOut also has been organized to encourage individuals, communities, schools, and organizations to update emergency plans and supplies, and to secure their spaces to prevent damage and injuries.
In preparation for the drill, ShakeOut participants can follow the "Seven Steps to Earthquake Safety" to secure heavy furniture and valuables; retrofit their property; consider earthquake insurance; organize disaster supplies; and develop a plan to communicate with family, friends, neighbors, and coworkers. ShakeOut supporters — including California's largest earthquake insurance provider, the California Earthquake Authority (CEA) — encourage these steps, so that participants can be as best prepared for earthquakes as possible.
Agents can help their customers with step four, to "minimize financial hardship by organizing important documents, strengthening property, and considering insurance."
Following an earthquake, people may need to leave their homes quickly, especially if the home is uninhabitable as a result of damage. Before a disaster strikes, your customers should gather important documents they need — copies of identification, insurance cards, emergency contact numbers, and photos of belongings in your home to help file an insurance claim — in a "grab and go" bag, the Earthquake Country Alliance advises. In case they have to move to a shelter or are away from home for an extended period, they already have all of the necessary information in an easily-accessible location.
Also remind your customers that they can minimize the devastating effects of a major earthquake by retrofitting their houses, making them better able to withstand major shaking. As an incentive to retrofit older houses, the CEA increased the hazard reduction discount (HRD) in 2016 to up to 20 percent for eligible houses that have been properly retrofitted. A 23 percent premium discount, on average, also is available for mobile homes reinforced by an earthquake-resistant bracing system.
You also should inform customers about the benefits of purchasing earthquake insurance to help manage the costs of repairing or replacing belongings. In California, new deductible amounts and expanded earthquake coverage choices from CEA are designed to make earthquake insurance fit the needs and budgets of their consumers:
Lower rates — In 2016, CEA implemented a 10 percent statewide average rate reduction, making policies more affordable.
More homeowner's choices — CEA recently broadened deductible options, so consumers can choose deductibles ranging from 5 percent to 25 percent.
Expanded coverage limits — CEA also doubled personal property limits to a maximum of $200,000 and quadrupled loss of use (additional living expenses) to a maximum of $100,000, while creating optional coverages for breakables and decorative masonry.
Personal property payout — Under the Homeowners Choice policy, in the event of an earthquake, even if homeowners don't meet the deductible on their dwelling, they still can receive a personal property payout, which is more likely in a moderate quake.
Loss of use — Helps customers if, following an earthquake, they need additional living expenses because their primary home is uninhabitable. Coverage now is available up to $100,000 and still has no deductible.
CEA has always been a major supporter and participant of the Great ShakeOut — it is part of the organization's goal to educate Californians about earthquake preparedness and safety. For trained agents, CEA offers postcards and posters highlighting the Seven Steps to Earthquake Safety in its Agent Services store and as part of its Marketing Value Program, to hang in offices or share with customers. Additional CEA resources related to ShakeOut messaging and preparedness include:
The risk for devastating earthquakes in California is real. More than 70 percent of Californians live within 30 miles of a fault. Scientists have noted a 99.7 percent probability that a magnitude 6.7 quake or larger will strike California within the next 30 years. Even moderate earthquakes can cause extensive damage. So join in CEA's efforts to support the Great ShakeOut.
For more information about a drill being held near you or your customers, visit shakeout.org.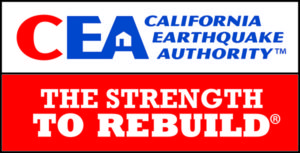 Was this article valuable?
Here are more articles you may enjoy.