This post is part of a series sponsored by California Earthquake Authority.
As 2016 comes to a close, many people reflect on what happened during the past year and look ahead to what the new year may bring. Among the notable events that occurred in 2016, there were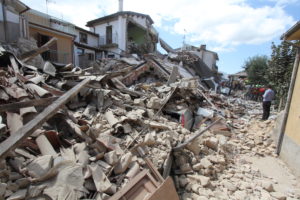 many earthquake-related newsworthy stories. This includes major earthquakes in Italy and New Zealand (which were just two of the more than 100 significant earthquakes that occurred around the world, according to the U.S. Geological Survey Earthquake Hazards Program), as well as the earthquake swarm closer to home in Salton Sea, Calif., that raised the risk of a big earthquake on the San Andreas fault.
With major earthquakes around the world, it's understandable that most people feel like they're on shaky ground when contemplating potential risks that could affect them 2017. Fortunately, Californians have someone they can rely on to provide a more solid foundation for the new year, and to help secure their most valuable assets.
The not-for-profit California Earthquake Authority (CEA), a publicly managed, privately funded entity, is dedicated to promoting long-term community resilience by providing risk education, loss mitigation and insurance protection to reduce Californians' risk of earthquake damage and loss. In 2016, the 20th anniversary of when it began writing earthquake insurance, CEA celebrated its resilience, as well as focused its efforts on making homes safer and improving its coverage options to make policies more accessible.
For example:
Community outreach — CEA made a marketing push to reach more people through a statewide advertising campaign. CEA also encouraged people to participate in earthquake preparedness events like the Great ShakeOut, which it has been promoting since it began in 2008.
Retrofitting discounts — By pointing people to the Earthquake Brace + Bolt website, CEA helped Californians identify financial incentives of up to $3,000 to seismically retrofit their older houses. CEA policyholders who retrofitted their houses not only made their structures safer but were able to obtain up to a 20 percent premium discount.
More affordable rates — It implemented a 10 percent statewide average rate reduction.
More choices for all policies — CEA broadened its deductible options, so consumers can choose from deductibles ranging from 5 percent to 25 percent, and use these options to potentially reduce their annual cost for coverage.
Expanded coverage limits — It doubled personal property limits to a maximum of $200,000 and quadrupled loss of use (additional living expenses) to a maximum of $100,000, while creating optional coverages for breakables and decorative masonry.
Personal property payout — CEA continued offering its Homeowners Choice policy, under which, in the event of an earthquake, even if homeowners don't meet the deductible on their dwelling (which is more likely in a moderate quake), they still can receive a personal property payout.
Loss of use — If, following an earthquake, customers need additional living expenses (ALE) because their primary home is uninhabitable, CEA expanded its coverage options to offer up to $100,000 in ALE with no deductible.
CEA will continue to offer these benefits in 2017, as they can help residents of California reduce the risk of injury and loss in a devastating earthquake. Moreover, customers should rest assured that there will be enough funds available if they need them for recovery efforts, because CEA has more than $12 billion in claims paying capacity.
The magnitude 7.8 quake that struck New Zealand about 50 miles north of Christchurch and killed two people in November 2016 is a very recent reminder that the risk of a significant earthquake in California is real. More than 70 percent of Californians live within 30 miles of a fault. Scientists have noted a 99.7 percent probability that a magnitude 6.7 quake or larger will strike California within the next 30 years.
While the ball may drop in New York's Times Square at midnight, insurance agents here on the West Coast should remind California residents not to drop the ball when it comes to protecting themselves with a CEA policy in the new year.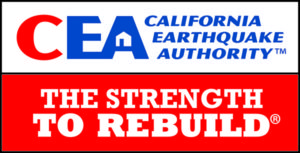 Was this article valuable?
Here are more articles you may enjoy.