This post is part of a series sponsored by Charity First.
Nonprofits experience a variety of risks in their daily operations. However, as this industry has its fair share of experience with these exposures, the right risk management strategy can help to reduce their liability and ensure their organizations run smoothly. A recent report conducted by SeaChange Capital Partners and Oliver Wyman entitled "Risk Management for Nonprofits," explored the most common risks faced by nonprofits. In addition to securing the right Nonprofit Organization Insurance, your clients should heed these discrepancies in order to properly prevent and manage them.

Cost-minus funding: Most nonprofit funding, especially in health and human services, comes in the form of government contracts or restricted grants that virtually guarantee a deficit; government contracts also create working capital needs because funding arrives after expenses are paid, therefore these funds are subject to unpredictable delays in payment, says Nonprofit Quarterly.
Zero-Sum Philanthropy: Since the availability of philanthropy resources is often fixed, organizations dealing with difficult issues and need plenty of help will almost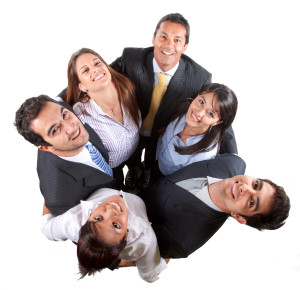 always be reliant of governmental funding.
Cost Disease: Even with the help of technology, many nonprofits have fixed costs that cannot be reduced by these advances. In fact, some hard costs such as labor-intensive services are estimated to go up in the future.

Recruiting and Retention: As we discussed in our previous blog, retaining donors is critical for the nonprofit sector. Similarly,
the employees who keep the organization afloat are critical components to their success including those who manage accounting, back-end operations, technology and more. Whether talent is picked up by better-paying competitors or the advancement opportunities they desire aren't available, the nonprofit faces some significant challenges with recruiting and retaining top talent.
These are only a small portion of risks faced by the nonprofit sector. However, with the right procedures and risk management strategy in place, these organizations can minimize their losses. At Charity First, we understand the nonprofit industry and the unique risks that this sector is exposed to. Our programs seek to provide financial protection to safeguard your clients' organizations. For more information about our products, contact our specialists today at (855) 722-1414.

Was this article valuable?
Here are more articles you may enjoy.