This post is part of a series sponsored by Charity First.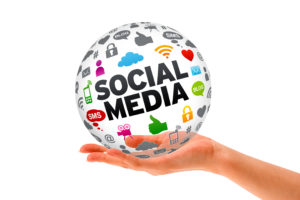 With the growing popularity of social media sites, it's a must for any business to get on board- and the nonprofit sector is no exception. Not only can these social media sites engage with potential audiences your clients wouldn't otherwise reach, it can increase donations and provide legitimacy and authenticity for their organization. However, for new social media users, these goals may seem farfetched. Therefore, we have created a simple social media guideline in order to ensure your clients' success. More importantly, however, is providing them with the best Nonprofit Insurance Program that is customized for their specific risk exposures.
Getting started…
Create the right type of channel. For example, do some research to determine where potential donors and volunteers "hang out" online. Is it Facebook? Twitter? LinkedIn? Once that has been determined, identify how the nonprofit's message is going to be communicated. Look at similar organizations to determine what they post and how they interact online to gauge the competition.
Build connections and start engaging with followers.
Use the "People You May Know" feature on Facebook to connect with people who share similar interests. Next, start posting on the organization's page, share other people's posts, tag others, and use relative hashtags to get the conversation going. Further, it's important to promote the presence of the nonprofit. Add social sharing buttons to blogs an add follow buttons to print newsletters, signage, stationery and other marketing materials, recommends Nonprofit Marketing Guide.
Implement a social media strategy and a policy.
These two components are critical. The above mentioned article also states that social media strategy anchors your social networking actions and activities to SMART goals (specific, measurable, attainable, realistic, time-based), which are required for success. Determine what it is the organization is trying to achieve on social media whether it's acquiring donors, attracting volunteers, fundraising, etc. and go from there. In addition, establish a code of etiquette for users on behalf of the company. This is more than a document, this is a culture and a brand that needs to be promoted online, so anyone who posts on behalf of the company must abide by certain regulations.
At Charity First, we specialize in protecting the nonprofit industry. We have written thousands of nonprofits that are integral to the social fabric of our communities. Our comprehensive coverages reflect these organizations' risks and can be customized accordingly. For more information, contact us today at (855) 722-1414.


Was this article valuable?
Here are more articles you may enjoy.