This post is part of a series sponsored by Charity First.
Financial backing is essential to any nonprofit's success. In order to achieve their social or environmental change, these organizations rely on the financial support of donors. However, this money can be hard to come by, especially in a fickle market. So, what can be done to solve this problem? Let us take a closer look at ways that funding can be obtained to sustain a nonprofit social enterprise. More importantly, however, is ensuring your clients' operations are covered by a custom tailored Nonprofit Social Enterprise Insurance policy.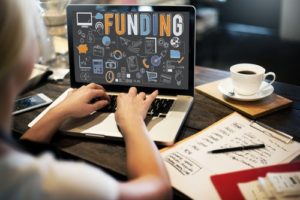 What investors want to see is that their money is being spent wisely. While it is a nonprofit's job to help communities and encourage social change, an investor is always looking at the bottom line financially, says Forbes. So, consider attracting financial backers by stressing the tax breaks they will receive. This makes donating and investing in their organization more attractive and beneficial to the financier.
Next, be clear on the measurements of such donations. For example, demonstrate the social and financial opportunities that can be granted from investing in the organization. Display these opportunities for easy comparison. This includes how many jobs were created by the organization, how many people benefit, how the cause is impacting its community, and how much money it has collected from investors in the past.
Another way to increase funding is utilizing partnerships. Partnerships are another great way to encourage funding. For example, local and central government agencies could be excellent support for start-up social enterprises that are involved in rural activities. Or, other companies who share similar interests in their mission or philanthropic work might want to participate in donating to your clients' social enterprise, as well.
In summary, the best ways to promote funding are through providing social and financial incentives to investors. By following these simple recommendations, your clients are bound to obtain the financial backing they need to flourish.
At Charity First, we understand the risks your nonprofit clients and other clients in the social services industry face. We offer comprehensive Social Service Insurance policies to ensure they are financially prepared should they be hit with a claim. Please contact us today at (855) 722-1414 to learn more about the programs we offer for the nonprofit sector and beyond.

Was this article valuable?
Here are more articles you may enjoy.