This post is part of a series sponsored by Charity First.
Standard appointed markets are not set up to deal with the specialized risks presented by many nonprofits—there is no one-size-fits-all solution for nonprofit
coverage, even if the nonprofit is small.
Specialized expertise is often essential to ensure that nonprofits get the right coverage. And that expertise isn't easy to find. Not all independent agents have the experience required, and when they don't, crucial aspects of coverage can get overlooked. Here are a few common mistakes to avoid when setting up coverage.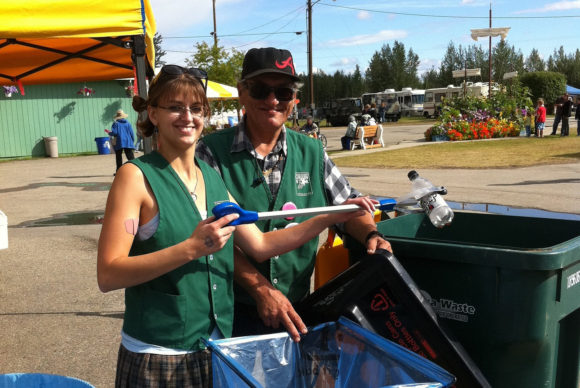 Forgoing cyber liability insurance.When it comes to cyber liability, everyone is at risk these days—including nonprofits. This is particularly true for organizations that take donations
through their website; does seasonal fundraising online; or stores and manages key donor and client data in any digital format. The risks are significant, but cyber liability insurance is not being marketed to nonprofits as aggressively as it should be.
Assuming funds transfer fraud is covered under a crime policy.Nonprofits are particularly vulnerable to this type of fraud. While it can take many different forms, frequently an outside party hacks into the insured's financial account and illegally transfers funds—or uses an executive's email account to ask an employee to do it for them.
Banks have to compensate the victim when this happens to an individual—but not to a company or organization. Making matters worse, it's a common misconception that this type of fraud is covered by crime or cyber liability insurance. It's not; it needs to be purchased as a separate endorsement.
Thinking volunteer risk is covered under general liability.Most nonprofits and the people they serve depend on their dedicated volunteers. But using volunteers presents special risks. If a volunteer is injured while working for an organization, their suit may be covered if the nonprofit can be proven negligent. If that's not proven, a volunteer accident policy will provide this coverage—but it has to be purchased separately.
Volunteer coverage can also be added to a workers' compensation policy, but this can have a negative impact on the nonprofit's loss history and experience modifiers, potentially resulting in higher premiums. In addition, many workers' compensation carriers do not cover volunteer injury claims.
Full coverage for volunteer activity often involves a complex combination of insurance, including volunteer accident, general liability, non-owned auto, and sexual abuse and molestation liability.
Forgetting about sexual molestation and abuse liability.Many nonprofits serve vulnerable populations—children, people with special needs, the infirm, and the elderly. Sexual molestation and abuse suits are fairly rare, but when they happen, they can be extremely high-profile and cause tremendous damage. If an employee or volunteer molests someone while working for a nonprofit, the organization may be named in the suit in addition to the person who committed the crime. These situations are rarely covered by general or professional liability insurance; sexual molestation and abuse liability coverage must be purchased separately.
Foregoing D&O coverage.This is particularly common with small nonprofits—especially those that don't have employees. D&O coverage protects the directors, officers, and trustees of an organization in case a lawsuit names them directly. Without D&O insurance, nonprofit leaders put their personal assets and bank accounts on the line with every decision they make on behalf of their organization—and no nonprofit, no matter how small, can afford to let them go without this coverage.
Thinking special events policies cover liquor sales.Many nonprofits serve alcohol at mixers and fundraising events. If a guest drinks too much and causes an accident, the organization can be held liable, depending on state law. General liability policies will cover these claims if the alcohol is being served for free—but if the nonprofit is charging for drinks, coverage may not apply. Liquor liability coverage can fill the gap.
Leaving volunteer-owned vehicles uninsured.When vehicles are needed, many nonprofits rely on volunteers to use their own. Non-owned auto coverage needs to be in place; this type of coverage can be added to the nonprofit's general liability policy if it's not already on its auto insurance policy.
Doing international work without international insurance.Many nonprofits work overseas. Domestic general liability policies cover claims that arise in other countries, but they are not designed for nonprofits that do most of their work overseas. In general, they require that suits be brought in the United States. Nonprofits that work mostly overseas should have an international general liability policy in place.
Even small nonprofits can present large risks. Insurance agents with in-depth expertise in this market can help these organizations protect their board members, employees, volunteers, and the people they serve.
Was this article valuable?
Here are more articles you may enjoy.