This post is part of a series sponsored by FMG Suite.
It seems like every week a new social media platform is born. Snapchat, Periscope, Instagram, Pinterest… the list goes on. It's no surprise then that social media is often an intimidating marketing strategy for property and casualty insurance agents. But don't let the ever growing technology world overwhelm you. Social media marketing has many benefits for independent insurance agents because it can enhance your brand, generate leads, and increase referrals from current clients.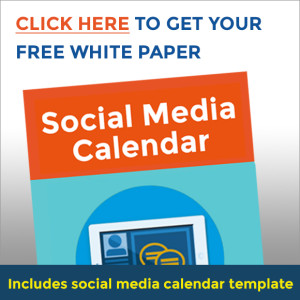 Because the world of social media marketing is complex, it's important to decipher some of the most common myths associated with the practice to help you get started with your marketing strategy.
MYTH #1: You need to be on every social media platform to make an impact.
FACT: Not all social networks are suitable for property and casualty insurance agents.
Your children may be on social media sites like Snapchat and Pinterest, but that doesn't necessarily mean that this exposure will benefit your business. We suggest that property and casualty insurance agents take advantage of what we call the "big three:" Facebook, Twitter, and LinkedIn.
Facebook is the largest social network, with 1.5 billion active monthly users. This gives insurance agents a platform to expose their brand to a wide audience. Twitter is an excellent way to instantaneously update your followers because it is a feed of short, concise tweets that are updated often. You can use Twitter to share relevant content, reach out to followers, and connect with your clients in real time. LinkedIn is a platform ideal for professionals and businesses to constantly network and build relationships not only with clients but also strategic partners who provide other services their clients may need. Each platform offers unique benefits property and casualty insurance agents can take advantage of.
MYTH #2: Social media marketing takes too much time.
FACT: With proper planning, an automated social media strategy can be established without draining your time.
We don't want to say that a quality social media marketing strategy isn't time consuming because that wouldn't be entirely accurate. However, with an automation platform, a marketing calendar, and a constant stream of content, you can significantly reduce your social media marketing time, and the benefits will greatly outweigh the cost.
A marketing automation tool allows you to consistently send out social media content throughout your channels, which means that you don't have to set aside time everyday to manage them. A marketing calendar serves as an organization tool to schedule different forms of content. For example, you might post a blog once a week and share an article from a reputable insurance news source three times a week. Both of these tools will help you develop a constant stream of content, which will enhance your reputation as a knowledgeable expert in your industry.
MYTH #3: Property and casualty insurance agents should follow the social media models of big businesses.
FACT: You should tailor your social media strategy to your audience and specialities.
You've likely heard of the days when social media marketing went viral for big businesses. Exciting videos, emotional graphics, and inspirational stories may seem like good social media tools, but chances are they aren't right for your business. Instead, focus on sharing content that is appropriate to your audience and that emphasizes how you can address their insurance needs.
An example may be sharing an article about a recent change in the insurance industry and clarifying how that change will affect your clients. Or, share a statistical report about how individuals can significantly save money when they combine their insurance policies. You will become a go-to source for information by sharing content that your followers and fans are interested in learning about.
MYTH #4: The goal of social media is to get as many likes, followers, and fans as possible.
FACT: Social media users should strive to make meaningful connections.
Marketing experts know that "vanity metrics," or metrics that are often misleading or unhelpful, are extremely common in the world of content marketing. It doesn't do you much good to have 10,000 Twitter followers if only 10 of them are prospective clients.
Whether you want clients to sign up for your email newsletter, follow your blog, or contact your office to schedule an appointment, your social media strategy should act as a way to encourage engagement, not merely to rack up fans. A simple way to encourage action on your social media platforms is to clearly express what you want your viewers to do. For example, if you share an article about the rising cost of automobile insurance, ask your viewers to contact your office to learn more about how you can help. Ultimately, you want your strategy to help you get clients and prospects to take action, not just "like," "share," or "retweet" your post.
By debunking a few common social media myths, you can get a better sense of what social media marketing is and isn't. Instead of drowning in the web of likes, follows, comments, and changing technology, develop a robust social media marketing strategy for your business and reap the benefits of increased leads and referrals.
Ready to maximize your social media presence and maintain your posting all year long?
CLICK HERE to find out how to create your social media calendar in our FREE whitepaper.