This post is part of a series sponsored by FMG Suite.
For independent insurance agents, time and money are two primary concerns when evaluating the effectiveness of a marketing strategy. If you're going to dedicate energy to marketing, you want it to be effective, efficient, and result in new leads. While marketing is constantly evolving, one effort that has proven its success time and time again is email marketing.
Here's why.
It's Cost Effective
For every $1 spent on email marketing, you can earn $43 back. Why? Email is inexpensive to create and, when using an automated email marketing system, only requires a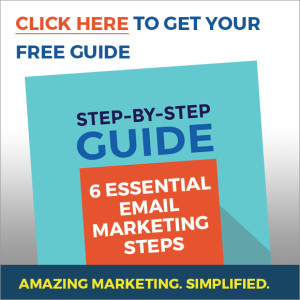 few minutes of your time. With a 4,300% ROI, it's hard to not use email marketing. You'll decrease client acquisition costs while building your clientele and increasing your business profits.
Email is Ubiquitous
91% of consumers check their email at least once a day. That's more than social media, blogs, and even news and shopping sites. You can't track voicemails or mailers, and you can't ensure everyone sees your social media posts or advertisements. But when you send an email, you know who is receiving your message, you can track if they open it, and you can encourage them to pass along the message to a friend or family member. It's a more controlled environment than most other communication methods.
Your Prospects and Clients Prefer Email
90% of consumers would rather receive updates and company information via email, rather than a phone call, social media, or other communication form. Email is easier to consume, can be read at whatever time is most convenient, and provides a record you can save for future reference.
It's Easier to Retain Clients and Encourage Repeat Business
Nearly half of consumers make a purchase based on a promotional email they received. And by sending continuous messaging throughout the year, you can keep in touch with your clients and encourage them to return to you when they need a new insurance policy or when it's time to renew.
You Can Target and Personalize
When you blast out a general message on the importance of long-term care insurance on your blog or social media, only a small portion of your audience will care. Millennials, young families, and professionals just starting their careers will ignore your message. Some will even be annoyed. In fact, 74% of online consumers get frustrated with brands when they share content that has nothing to do with their interests. With email marketing, you can send a message about long-term care insurance to your established clients, and send a different message on homeowners or renters insurance to your younger clientele. With email, you can segment your lists and easily target different client bases based on their interests, age ranges, geographic area, and other key demographics.
You Can Convert More Leads
Email is nearly 40 times better than Facebook and Twitter at acquiring customers, generates 50% more sales-ready leads at 33% lower cost, and is consistently ranked as the single most effective tactic for awareness, acquisition, conversion, and retention. Why? With social media and online advertisements, you risk your content not being seen. But when you send out a drip campaign of several messages over a certain period time, you can nourish a relationship and convert a referral or stranger into a client.
Analytics are Readily Available
Marketing is a waste of time and money if you can't measure and track results. You want to know how a strategy is working and if results improve upon adjustment. While most marketing strategies have tracking capabilities, email offers an impressive array of analytics. You can see exactly who opened your email, who unsubscribed, who subscribed, what messages and content perform the best, what day and time gets the best response, and more. With these analytics, you can determine who is most engaged with your business, who needs extra follow-up, and who you may be able to approach for a referral or repeat business.
If you aren't using email marketing, you're letting valuable leads slip through your fingers. By simply incorporating email campaigns into your marketing, you can keep in touch with clients, generate leads, and convert referrals.
Launching an email marketing campaign requires strategy. Without the right ingredients, you could create a message no one opens, let alone reads. Download this FREE whitepaper on the six essentials you need before clicking send on your email campaign.
Was this article valuable?
Here are more articles you may enjoy.