This post is part of a series sponsored by ITC (Insurance Technologies Corporation).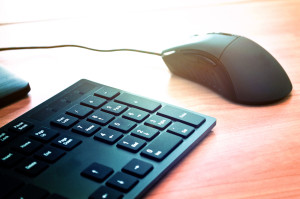 In the late 1980s and early 1990s, there was a race in the popular desktop computer market. Two players were locked in this battle: Microsoft and Apple. Slowly but surely a clear winner emerged… Microsoft's Windows operating system.
The reason Microsoft won was due to one key decision: to open up the platform's underlying architecture to developers.
Hardware manufacturers were free to build new and exciting hardware. Software and game developers could interact directly with the operating system. They could then create a seamless and powerful user experience upon the open hardware and operating system.
Apple decided to remain closed with both their hardware and Macintosh operating system. This decision caused many developers and hardware manufacturers to not expand to the platform.
By the early 2000s, 95% of all personal computers in the world ran the Microsoft solution. Macintosh was relegated to a niche market with high prices and a limited software library.
The Web
Then came the Internet. It was like the 1970s and 1980s, a client server-based world. Instead of terminals and mainframes, it was browsers and web browsers.
With web browsers you didn't need to have powerful desktops to run programs. You could access apps, programs and backend systems on any device with a connection.
Thus began the rise of the smartphone and tablet. The way we interact with businesses, friends and the physical world completely changed with the creation of the open Internet environment.
But, even then there was room for more improvement. Next came Web 2.0.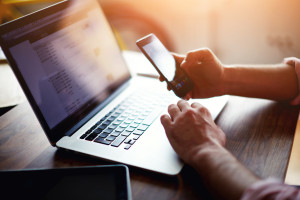 Web 2.0 furthered those early websites and included back-end application programming interfaces (APIs). APIs allowed third parties and systems to interact with a website's data.
The most popular social media websites embraced this trend to their advantage. Both Facebook and Twitter allow other apps and servers to interact with their users and data.
Ever see Facebook chat on a new website? Or maybe a live Twitter feed on TV? Instagram photos at a tradeshow? Ever used your Facebook or Google account to log in to an app or website?
All these are examples of social media websites opening their infrastructure to create a thriving ecosystem for their users.
Bringing This Mindset to Insurance
The promise of real-time rates within comparative raters and up-to-date policy information from carriers was a natural progression for our industry that follows the Web 2.0 ideals. Agents demanded instant access to their prospect and client data housed at their respective carriers. Why wouldn't they want the same access to their own agency data?
While the real time initiative was a success, we have not gone far enough.
At a recent Agents Council for Technology (ACT) meeting, a panel of agents discussed the future of technology in our industry. One topic revolved around the agency management system of the future.
The largest takeaway from that panel was the need to advance towards an open environment for the industry to survive. An open environment can give free and ready access to raters and agency management systems via APIs.
With this instant access to their data, agencies can improve their workflow by using the insurance website, agency marketing, rating, and management systems of their choice. Systems that fully meet their needs, even if they are from different vendors.
Unfortunately, many vendors have taken a walled garden approach to their applications. The only integrations or bridges they allow is with their own proprietary products. They lock agencies in to an exclusive, and often expensive, solution. But, they are also keeping the most valuable piece of an agency hostage… the data.
Data is the life blood of your agency. With it you can make informed decisions regarding your prospects and clients.
When you use a system that does not give you ready access to your data, you are putting your agency at a disadvantage. You must make real time decisions on your data and quickly act upon them before your competition does. You need access to do so.
Now is the time for you to begin a conversation with your technology provider. Do they enable you to grow your agency through ready access to your own data?
Just as Microsoft did by creating an open environment during the early days of operating system, the insurance industry can do the same. There is opportunity to build a thriving ecosystem of solutions that enables agents and carriers the ability to grow together.
Catch up on the latest technology trends in the insurance industry and beyond. Join Laird Rixford as he talks about the latest technology trends that can help grow your agency on Insurance Journal's Tech Talk blog.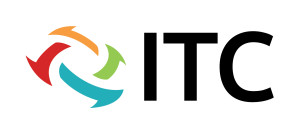 Was this article valuable?
Here are more articles you may enjoy.