This post is sponsored by ITC (Insurance Technologies Corporation).
The insurance industry is a social bunch. We talk among ourselves online, in our communities, and at events across the country.
We like to share information relating to our agencies and the industry as whole. Through these interactions we learn valuable information: what works, what doesn't, how to compete, how to grow.
We do all this in the hopes that we are able to not only survive the changing landscape of insurance but thrive.
The Big I, PIA and the states expect you to further your learning and understanding of insurance. In fact, it's required of you. Why do we not demand our technology solutions do the same?
The Data
Before I get started, I want to clear one thing up. You own your prospect and client data.
Anyone who tells you otherwise or makes you pay to access your own data should cause you to pause for a moment.
Data is the most valuable resource of any business. Without it you are flying blind.
When used properly, it will be a gateway into the next level of your business. You need to make sure you have ready access to your data.
Working Together
Each of your technology systems should do something really well, right? Of course, you would not have chosen them if they didn't.
The one issue with technology today is that no one system in the industry does everything perfect.
While one management system might meet your needs, that vendor's comparative rater might not. Then you need to buy a rating system from another vendor that does work for your business.
No one system is perfect at marketing, CRM, rating, document storage, and management. But why should they be?
Your car meets your driving needs, but it doesn't work well as a blender.
We cannot expect one system to do everything perfect for every agency. So, we need to make sure these systems can work together.
Your agency technology solutions need to seamlessly pass data between each other. Not only will it make your producers' jobs more efficient. It will enable you to take action upon the data within each system to make proper decisions for your agency.
Better Analytics
Today's industry technology providers have recognized the need for better analytics within agencies. They have begun using the data stored in their systems to build dashboards.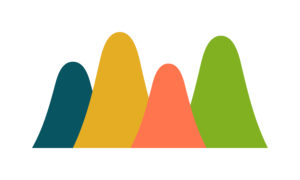 These dashboards come with charts and graphs that are easy to read and understand. While cool, the problem with this data is that it is one sided. It only shows insight into the data stored within that system.
Valuable data is lurking in another system under a different dashboard. Only when you are able to combine these two or more sources into one will you truly realize the full potential of your data.
For example, how does the number of follow ups affect your close ratio? Can you tell that three follow ups in a week improves the likelihood of closing by 37 percent? What about the impact ancillary products have on retention? Can you see that not offering it to clients decreases three-year retention by 12 percent?
You could if you combined your data sources.
Taking Action
Once you understand your data, the next step is taking action on it.
If your management and rating systems connect to your marketing system, you get a lot of data. You can take immediate action based on the triggering of specific data signals. Plus, you can create ongoing marketing campaigns that match the buying patterns seen in the data.
All this action needs to happen automatically. Today's society demands real time action.
You cannot wait days for a manual import from one system to another to start your marketing efforts.
Another Lap Around
You're only getting started. You need to review your analytics on a regular basis.
This review will help you make sure you are receiving the benefits of your newly shared data. You will usually find something that is not working as well as you thought it would. Something you can improve further. Probably even something that made something else worse.
This is what we do. We learn. We implement. We analyze. We correct. We repeat.
Reaching Shared Data Utopia
Many vendors provide great interfaces to allow deep access to data within your systems. Look at Salesforce, Velocify, Vertafore or our systems at ITC for examples.
Other vendors either charge a lot for direct data access or flat out prevent their systems from working with your other systems.
Getting these vendors to open up your data so your different systems can share it in real time rests in your hands. Demand they create an environment of openness that gives you ready access to your data.
The future of your agency and the industry as whole rests on us. It rests on our ability as whole to understand the data available to us and make decisions upon it.