This post is part of a series sponsored by ITC (Insurance Technologies Corporation).
…actually, that's not true.
Change is here. And if we want to survive as an industry and grow despite that change, there's only one suitable response.
Adapt wisely.
Denial that change isn't actually happening won't cut it. Freaking out is useless. Seeing it, but refusing to do anything won't work either. Any other response to this change will lead us down the path to irrelevance and eventual doom.
Where is this change coming from?
You might think the insurtech startups and other companies, who are coming into our industry. (Did you hear that Tesla is offering a lifetime insurance and maintenance package when people purchase their car?)
The truth is it's coming from consumers. As our comfort using technology grows, it becomes more ingrained in our lives.
We expect everything to become as easy as online shopping or booking travel has become. And, when it's not easy, we get frustrated and start to look for alternatives that DO make it easy.
Last week a new app launched that can return multiple auto insurance quotes from a
picture of a driver's license. It takes less than a minute. I tried it to see if it was true. It was.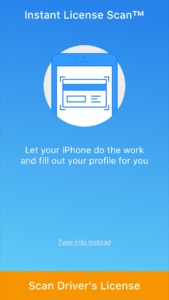 And, it was ridiculously easy. (No, I didn't buy; I am a loyal client of my agent.)
If you think this only applies to personal lines, you are mistaken. The Boston Consulting Group published an article last year in which they outlined their estimates for the growth and disruption of small-business insurance.
They're estimating that $13 billion in direct written premiums in the U.S. small-business insurance market will be digitally underwritten next year. That's four times the amount in 2015.
It's Time to Adapt Wisely
So how do we as an industry adapt to the change that's happening so we not only survive but flourish?
Pay attention.
The best way to adapt to change is to not let it surprise you. To recognize the small shifts and realize it may be part of a bigger change.
Years ago the agents who were paying attention noticed how consumers used the internet to research everything. They recognized the opportunity. So, they invested in a good website and the digital marketing to support it.
They were able to attract traffic that turned into calls and leads. They have consistently provided value on their websites over the years. So, the search engines continue to reward their efforts with good rankings, which helps with traffic.
The only way to see these small shifts and opportunities is to pay attention. Find a source of news and information you trust, and read it regularly. Keep your ears to the ground, and ask others about what they've seen and heard.
Nothing lasts forever.
Being the incumbent in an industry doesn't guarantee you'll always be at the top. AOL, Blockbuster, Borders… these behemoths were at the top of their respective industries. No longer.
Since Google Compare shut down, there has been a proliferation of insurtech startups. It has not gone unnoticed by the carriers and agents who have been listening.
Carriers are investing more in technology and opening call centers. Some agents are transforming their agencies into a sales-based culture.
It's time to realize that nothing lasts forever. Sure regulations make it difficult for a new player to take over the industry. It's a difficult bar to clear, but that doesn't mean it's impossible.
Just because it's shiny doesn't mean it will work.
You need to pay attention to see what new opportunities there are. New ideas and tactics can be exciting. But, don't get so enamored that you invest time or spend money on something without doing your due diligence.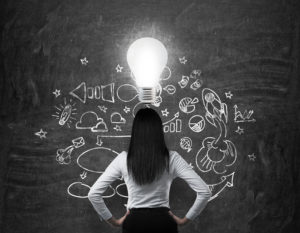 Six years ago QR codes were the hot marketing tactic. A QR code is a bar code you can scan with your smartphone and land on a website or landing page with more information. They were used a lot in print advertising as an easy way to get people to a website since a print ad is not clickable.
For a while they were everywhere. There were some smart, well-done executions. But, mostly the addition of QR codes to product packaging, print ads, etc was clunky and not well thought out.
I even saw a QR code on a billboard. How exactly are you supposed to scan that from the ground?!
Don't rush to do something just because it's new and trendy. Do your homework. Figure out if it will work for you. Do a small test. Measure the results, and if you've determined that it was successful, expand it.
Have a customer-first focus.
Remember who is driving this change: consumers. The single best thing you can do to adapt wisely to the changes that are happening is to focus on your customers.
Be where they are. Find the friction in your processes where it becomes harder for customers. Remove that friction.
Keep in mind other industries are setting expectations for how easy it could be to do business with you. Consumers want easy, and they want it on their terms. Find ways to make it easy for them.
Make sure you're using the right technology. Comparative raters, CRMs, automated agency marketing along with a great insurance website can make a huge difference. Also, make sure you're using that technology fully.
Some consumers just want to price shop. We already know this. But, there is a segment of the market who want value on their terms. If you can find ways to provide it, you'll adapt wisely.
"Carriers and agents that underestimate the need for speed will be left behind when the inevitable disruption comes. The time to get going is now." ~ The Boston Consulting Group
I completely agree.
Let's work together as an industry, and use the insurtech trend as motivation to transform and become even better. And let's start now before it's too late.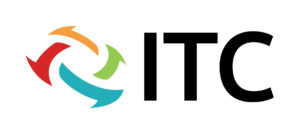 Was this article valuable?
Here are more articles you may enjoy.