This post is part of a series sponsored by ITC (Insurance Technologies Corporation).
Love it or hate it, technology has become a fundamental part of our lives and businesses. Some technology like comparative rating systems have been around for more than 30 years. Some like social media and chatbots are newer.
Old or new, technology improves our productivity, helps us be more efficient, and saves us time to do other things.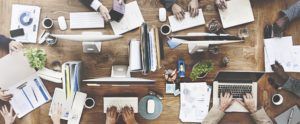 Maybe your current insurance agency software isn't doing what you need it to. Or, maybe you've identified a challenge or inefficiency that new or different technology could improve.
If either of these situations apply to you, it's time to find a new insurance agency software vendor. But, it's not always easy to find the right vendor for your agency. Follow this simple process to find the right software for you.
What Are Your Needs?
Don't just start searching without knowing what you're looking for. Take the time to identify what you want in your new insurance agency software. Put the features and capabilities you need into three lists:
The Necessities. What is crucial to your agency operations? Put these features and capabilities in this list. If the software doesn't have this entire list, cut it immediately. It doesn't need to make the next round for consideration.
The Conditionals. What might not be crucial but is still important for your agency productivity? What do you need to make decisions? Add these features to this list. Move any insurance agency software that is missing these items farther down your consideration list.
The Nice to Haves. What is on your wish list that are not deal breakers? These are your nice to have features and capabilities. If you're looking at two systems that are identical except for items from this list, these features can influence your decision.
What is Your Budget?
Take some time to think about how much you want and expect to spend. Consider starting or setup costs in addition to ongoing maintenance or support costs.
If you're replacing current technology, what is the cost of switching to a new vendor? Is there a cost to get your data out of the old system?
Research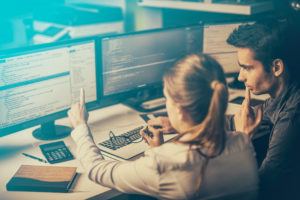 Start researching insurance agency software vendors. Before you assess what these vendors offer, just build a list of all the systems that are available. There are several sources you can use to find vendors.
Use Google and forums to search for systems. Check out who is advertising in publications like Insurance Journal. Check with other agents about who they use. Ask marketing reps or your state or local association for referrals.
Once you've built your list, start evaluating it. Compare the list to your necessities, conditionals and nice to have lists. Also, look at how these systems measure up to your budget expectations.
As you're comparing and evaluating, start eliminating vendors until you have your finalists.
Ask Questions
When you have your finalists, ask questions. Use the answers to help you decide which vendor is most suitable for your insurance agency.
How long has the company been around?
Is the company growing?
What's the company's experience in the insurance industry and its unique needs?
Will the system meet your current needs? Can it adapt to your needs as they change and grow?
What is their service level agreement? How do they handle any downtime?
Will it integrate with your existing systems?
Does the vendor offer the latest technologies, e.g., mobile, bind online, etc.?
How does the agency software provider handle updates and upgrades? What is the frequency? Is there a cost to upgrade?
Is there a contract involved?
Is it easy to set up?
What kind of training does the vendor offer?
Is the customer service team responsive and knowledgeable? Are they empowered to solve problems?
How will the vendor support you after the sale?
What are the support options? Where is support located? Where is the system developed? Is technical support available in various ways, such as toll-free, email and remote support? Are there videos? FAQs? Do their support hours match yours?
What do their customers say? Will they give you references? What do online reviews reveal?
A Couple Other Considerations
There are a couple other things you might consider.
First, do you want just a vendor, or are you looking for a partner? Do you want a company that will care about you and your agency? Do you want a company that has demonstrated thought leadership and stays on the forefront of trends so your agency benefits from their expertise?
Second, how does your staff feel about the potential solutions? Will you spend the first few months learning and using the new software? Or, will you be convincing your staff to use it only to cancel after they refuse to use it?
Final Thought
Technology is critical to your agency. It can affect your operations, marketing and sales. It can also influence your staff and office morale.
Choosing the insurance agency software that is right for your agency is important. Use these tips to find the technology that is right for you.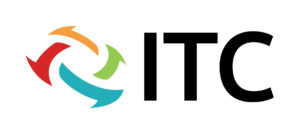 Was this article valuable?
Here are more articles you may enjoy.