This post is part of a series sponsored by ITC (Insurance Technologies Corporation).
At the beginning of October was the second annual InsureTech Connect conference in Las Vegas. There were many interesting companies with innovative ideas in attendance. I was able to attend and talk with some of the sharpest and most forward-thinking people in the industry.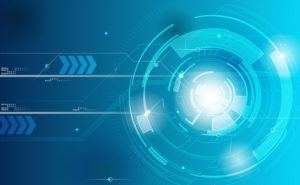 I've seen and read many articles, tweets, videos, etc. about insurtech, the state of disruption in insurance, and what the future could hold. But, what is disruption? And, what should an independent insurance agency do to adapt to the changes happening in the industry?
Disruption is about three simple things. This is true in any industry, but it's especially true with what's been going on in the insurance industry recently.
1. Disruption is about ease of use
How hard is it for your producers to connect with your clients and vice versa? The technology you use in your agency should make this process easy. It needs to be user friendly and allow your producers to focus on clients.
If you're not sure, check your technology. Is it easy to use? Or, is it making the customer service process more complicated? Is it helping you move forward as consumer behavior changes? Or, is it keeping you tied to the past? Think of watching a movie now via VCR versus watching that same movie via streaming.
How is your insurance agency website? It needs to be an extension of your agency, not an online business card.
On your website, consumers should be able find answers to common insurance questions. You should provide forms for customer service or requesting a quote. Even better if you can provide a live quote on your website.
Remember, it doesn't matter whether or not you like being online. It's about what consumers want. They need to be able to reach you when and where they want to.
When in doubt, make it easy for your clients.
2. Disruption is about engagement
How are you reaching prospects? Through 20th century channels? Or, through 21st century channels?
YouTube reaches more 18-49 year olds than any cable network. Yet, I still see agents spending money on advertising in the yellow pages.
How quickly you respond to a quote request has a direct correlation to your closing percentage. How frequently you communicate with clients has a direct influence on your retention. The frequency of your client communication also affects mortality rate or the average time a client stays with you.
Yes, it's impossible to call each prospect within minutes. However, it is not impossible to contact them at all. You can automate your initial follow up with a marketing system that has automation capabilities.
3. Disruption is about data
It doesn't matter the size of your agency. You have data available to you that when you understand it can have an impact on your agency.
What is your client mortality rate? What is your click to open ratio? What is your cost per acquisition? What about cost per acquisition by producer? By marketing source?
Lucky for us there are tools that measure all types of things about our businesses. Your agency management system, comparative rater, CRM, etc. should all have the ability to help you manage your data and improve results.
However, remember we are in a relationship business. The most important things to measure are connected to the relationship.
How much does it cost to get a new client? (Or, acquisition cost)
How long do you keep a client? (Or, client mortality rate)
How fast are you follow up with prospects?
How often are you communicating with clients?
Does your message resonate with your audience? (Or, click to open ratio)
How much revenue does each relationship bring the agency?
What's happening in the industry isn't disruption. It's an update.
Insurance will always be a relationship business. It doesn't matter how many TV ads try to turn it into a commodity.
Do you want to stay relevant and continue to provide value to your clients? Disrupt how you connect with clients and how they connect with you. Disrupt how you engage clients. Disrupt the data you use to analyze the value of your client relationships.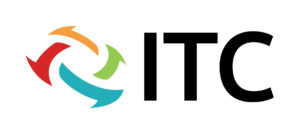 Was this article valuable?
Here are more articles you may enjoy.