This post is part of a series sponsored by ITC (Insurance Technologies Corporation).
It may seem like a good idea to skimp on agency technology at first. It isn't always obvious how much technology can pay off in the long run for your insurance agency. And, sometimes it can be hard to tell which tech is crucial and what is unnecessary.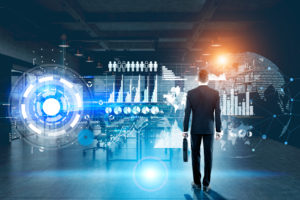 The right technology can make a meaningful difference in your business, and not just in terms of employee efficiency. It can influence whether clients have a good impression of your agency. It can help your customers receive excellent service. It can streamline processes to boost productivity. It can enhance communications to your staff and clients. That's all saving you time and money, by the way.
Whether you're starting a new agency from the ground up, or looking to revamp your established processes, it's important to begin with these essential technologies first.
1. Agency Management Software
How do you keep track of your customers? Are you wasting valuable time with an inefficient management process? Agency management systems are specifically built to manage an insurance agency's specialized data. Remember, you and Bill Gates both have 24 hours in a day. Use your time wisely.
2. Comparative Rating System
Do you sell personal lines for more than one carrier? If you don't use a comparative rater, you are spinning your wheels quoting a policy by entering it multiple times. Speed up your agency's workflow with a comparative rater. To save even more time, get a comparative rater that also integrates with your agency management system. The best raters will do more than just rating. They'll offer reports and insights that will help you to track the performance of your producers and agency.
3. Agency Website
The beautiful thing about an insurance agency website is that it is open 24/7, even holidays. If you don't have a complete digital marketing game plan for your agency, that doesn't change the fact that people will search for you online. Why not capture those prospects? Current clients also want ways to make their lives easier like using customer service forms on your website to make changes to their policies.
4. Computers, Laptops, Tablets, and Monitors
You probably already have desktop computers in your agency. But, if you want to work remotely or go to a lot of events, a tablet or laptop might be a better option for you.
A good Windows-based tablet is just as powerful as a laptop or desktop, just a little lighter and more portable. When you're in the office, you can use a docking station with monitors just like you would a desktop computer. Whether you get a tablet, laptop or desktop, your choice should depend on how you plan to use it.
Monitors seem like a no-brainer, but having more than one at each desk increases an employee's productivity.
5. Internet Phone System (VoIP)
An internet phone system functions the same as a landline, but with more features at less cost. VoIP, which stands for Voice over Internet Protocol, uses an internet connection to make phone calls instead of buried landlines. Common VoIP features are call waiting and forwarding, conference calls, and call recording. You can also get access to reports to track your team's phone efficiency. For example, you could see how long producers spend on the phone, or how many calls they make in a given time period.
Technology is vital to an insurance agency's day-to-day operations. In fact, the right technology can influence your efficiency and advancement in the industry. Don't let the lack of technology stand in the way of your agency's success.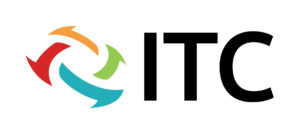 Was this article valuable?
Here are more articles you may enjoy.