This post is part of a series sponsored by ITC (Insurance Technologies Corporation).
It never fails. When faced with a difficult challenge, it is tempting to give up. We will find any reason to give up.
It's not going to work.
I don't have the time.
I'm not any good at it.
We also will quit at any point of the process. Sometimes before we even get started. But, worse, while we are in the middle of it.
Swim Through the Wall
I was a competitive swimmer in high school. My coach told me the same thing before every race:
Swim Through The Wall
In other words, don't stop before the end. Give the race everything you have until you hit that final wall.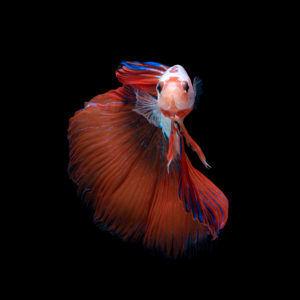 I think of this coaching advice often. Especially when working on a difficult project, and I feel like quitting.
Because that is when I need the reminder to dig down deep. To continue pushing forward. To not stop. Whatever the project is, it is important enough to not give up.
This doesn't apply to projects that are obviously not working. If you know you are wasting resources, quit working on that project.
What this applies to are the projects that have us looking for an excuse to quit because we're uncomfortable. Or, we're not confident in our ability.
Nothing Worth Having Comes Easy
I would bet whatever the challenging project is it is critical to your business. Or, at least it could end in a crucial result you want to achieve.
Nothing worth having comes easy. This is true in every part of life, including business.
The project might be your insurance agency website. Like improving your search engine rankings through blogging and other content marketing initiatives.
Maybe you're tempted to quit because you don't think you are a good writer. Or, maybe you have many other projects taking up your time.
But, this project is crucial to the success of your online marketing and lead generation efforts. So, you can't stop before you finish.
The project might be auditing the technology your insurance agency uses. Or, researching insurance agency software and other ways to improve your processes.
This could be a long, wearying journey. And, the answer is not always clear. You might not even know what questions you should be asking. Plus, you have to work it in around everything else on your plate.
But, having the right agency management system, comparative rater, and other systems in place can have a BIG impact to your agency's success.
Whenever you doubt your ability. Whenever you are tempted to give up. Whenever you feel like you just won't finish, think about why you're working on this project.
What are you trying to do?
What would happen if you quit?
Status Quo is Not Enough
When you quit working on that critical project, best case scenario is status quo. But, status quo is not enough for long-term success, especially in today's highly competitive market.
The insurance industry is evolving faster than ever before. Standing still is no longer standing still. It's going backwards.
If you are struggling with a specific task or project, ask for help. Get perspective from someone on the outside. Find another task from that project to focus on. Allow that achievement to remotivate you to finish the rest.
If your goal is to grow and succeed and that project is an important step towards that goal, remember the result is worth the effort.
So, keep pushing forward.
Do not stop.
Swim through the wall.
Was this article valuable?
Here are more articles you may enjoy.