This post is part of a series sponsored by PersonalUmbrella.com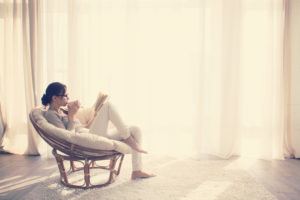 Your insured just bought her first home-sweet-home. Your new homeowner might not realize that this major asset can be taken away because of a claim or lawsuit — even if she's not at fault.
Beyond giving her your heartfelt congratulations, here's how to help her through this exciting, life-changing time by quoting a personal umbrella policy, a smart solution to keeping this big purchase safe and sound in the event of a claim or lawsuit.
1. Update her on this new world of possibilities
Acquaint her with all the legal risks that might be new to her: Someone could slip and fall on her sidewalk or driveway; a repair person she hired could take a spill from a ladder; a partygoer could get drunk at her house, drive and cause an accident.
Our umbrella includes amazing legal defense outside policy limits at no cost should a covered claim come up, but some don't, so be sure to check.
2. Fill in the gap
Home and auto often aren't enough when a major claim occurs. Usually those policies are capped at $500K. Sure, that's a lot, but what if it's a catastrophic claim?
Explain the realities of high-cost medical claims, like if the injured party is paralyzed and can't work for the rest of his life, or even in the event the most extreme loss occurs, a fatality.
In addition to medical, an umbrella policy covers lost wages, pain and suffering, emotional distress, co-pays and deductibles.
For even greater protection, consider adding excess UM/UIM, which protects the insured if the person who causes an auto accident only carries minimum state limits – or simply not enough coverage for the accident.
3. Make the ca$e for coverage
A little goes a long way: Policies in California start at about 85 cents a day for $1MM of coverage for one home, one car and one driver. You can get a quick quote online for your insured here.
4. Use tools of the trade
Most insureds haven't heard of a personal umbrella policy, so ask your insurer if they have insured-facing marketing tools that will help explain the importance of this coverage.
(My company happens to provide complimentary customized marketing brochures with short real-world examples and explainer infographics like this one — all you need to do is ask me.)