This post is part of a series sponsored by PersonalUmbrella.com

We all know the dangers that lurk around swimming pools and encourage our insureds to do their very best to protect themselves and their loved ones.
Sadly, even with the recommended safety precautions, like proper fencing and education, drowning is the leading cause of unintentional death in children ages 1-4 and is the fifth leading causes of unintentional injury death — and there are nearly 200,000 injuries from swimming pools annually in the U.S. alone.
Swimming pools become an even greater risk because the insured doesn't even have to be home to be held responsible should the worst occur.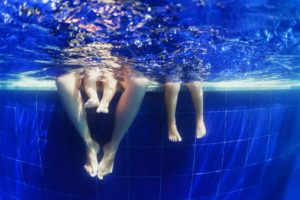 Even an uninvited or unknown guest can be the responsibility of the homeowner, landlord or renter, like someone who trespasses and uses the pool when no one is home.
Take this real-world example: Demi Moore is being sued for wrongful-death and negligence after a young man drowned in her pool while she was out of the country.
So how can your insured manage these tremendous risks more effectively?
Home and auto often aren't enough when a major claim occurs. Usually the underlying policies (homeowners/renters or auto) are capped at $500K.
An umbrella policy sits on top of these policies and adds an extra layer of coverage above and beyond those limits. (We offer limits up to $15 MM.)
Another significant benefit for catastrophic claims is the specialized legal defense that's automatically included at no cost for covered losses.
One single umbrella premium payment is probably less than one billable hour from a law firm.
With almost 3,500 drownings each year, the case for additional coverage is clear.
You can get a quick quote online for your insured here.
Was this article valuable?
Here are more articles you may enjoy.