This post is part of a series sponsored by PersonalUmbrella.com


Back to school already. The summers seem to be going by faster every year, don't they?
Your customers will have kiddos top of mind this month (who can miss all those school supplies?), so it's a great time to reach out to them about how excess UM/UIM (uninsured motorist and underinsured motorist) can benefit their families — and their passengers.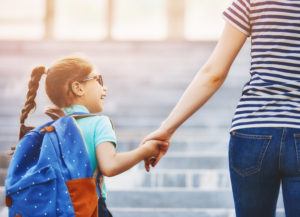 We'll all be sharing the road with kids walking or riding their bikes to school.
A lot of us will be carpooling — either as a driver or with a child as a passenger. And let's not forget about field trips, where children are passengers in a bus or another parent's car.
Here are some talking points you can use to connect with them via a quick phone call or email.
How It Works
If there's an accident and the other driver is at fault and carrying minimum state limits (or simply not enough coverage for the accident), it takes care of the gap between what their policy will pay and your medical expenses. Without it, your customer would be responsible for the difference.
Why It's So Great
UM/UIM is insurance for the insured's benefit — and for all their passengers, like the carpool kids. It takes care of bodily injury, pain and suffering, emotional distress (and lost wages, too).
Follow Me
The best thing about excess UM/UIM is that it follows your insured in any car as a driver or passenger, or even when walking or riding a bike.
Extra Credit
Send your customer a quote for a standalone personal umbrella policy offering excess UM/UIM — it's a lot easier than it used to be and presenting one to every insured once a year is critical to protect the agency from errors and omissions claims.
After all, safety should always be in session.
Was this article valuable?
Here are more articles you may enjoy.