This post is part of a series sponsored by PersonalUmbrella.com


Halloween is a holiday made for mischief and merrymaking — and because the National Retail Federation says nearly 179 million Americans plan to celebrate it this year, it's a smart time to put safety and security at the top of your insureds' minds.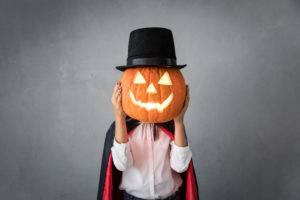 How so?
Accidents are Scary
This real-world case study from my files about two teenage pranksters with its whopping $620,000 claim can help illuminate things.
Zack, 13, couldn't believe his luck: Discovering leftover Fourth of July fireworks in the garage just in time for Halloween. He couldn't wait to tell his best friend, Fletcher, 12.
While their parents were soundly asleep on Halloween night, the inseparable pair snuck out to give the neighborhood a midnight treat. Suppressing giggles, Zack lit the inaugural bottle rocket — it zoomed off-course and landed underneath their neighbor's car.
The friends rushed over to try to kick it out, but they were too slow — the car caught on fire in moments and as they looked on in disbelief, the tree in the yard and the home followed. By the time firefighters were at the scene, extensive damage was already done.
Beware, Parents
Because of "vicarious parental liability," Zack's parents are on the hook legally, even though they weren't present and didn't know what he was up to.
After their homeowners liability limit was exhausted, their standalone personal umbrella policy covered the rest of the damage. Without the umbrella, their assets, including future earnings, were at stake.
Clever Coverage
A good first step to reaching out to your insureds is to let them know what an umbrella can do for them.
Most people don't know about this coverage because insureds may see it as unimportant or unnecessary because they're not required to have it by law or by their lender.
Here's a quick list you can cut and paste into an email:
• Specialized legal defense outside policy limits. Legal defense for umbrella claims is complex and expensive. The insured won't have to find — or pay for — this counsel; it comes standard with the policy. And one annual premium payment is probably less than one billable hour of an attorney's fee.
• Lost wages
• Pain and suffering
• Emotional distress
• Essential medical care, like physical therapy after an accident
• Co-pays and deductibles
Mystery Solved
Send along a helpful infographic that explains umbrella coverage and why it's so important.
I'll even personalize one for your agency name and logo if you like. (And if you'd like other complimentary insured-facing marketing materials for printing or sharing on your blog, website or via email, please ask me.)
Then give them the magic potion. It's easy to run a quote online with just the most basic information, like number of cars, drivers and houses and then order it immediately without a signed application, without a premium, without the back and forth with underwriting.
What could be more petrifyingly perfect than that?
Was this article valuable?
Here are more articles you may enjoy.