This post is part of a series sponsored by PersonalUmbrella.com

The flurry of holiday activities is here and your insureds are going to be busy with the "holiday hustle," which means that your business could take a nosedive through the New Year.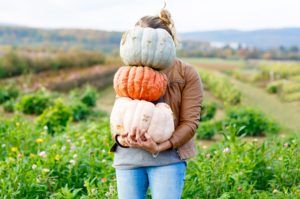 But it doesn't have to be that way: Avoid a sales slump by focusing on marketing.
Get prepped
You should be offering a personal umbrella policy to every insured once a year to reduce your risk from errors and omissions claims. Now's a great time to do it, considering there are a lot of exposures this time of year (think slip and falls, house cleaning and maintenance, fire hazards).
Read my post that will guide you.
Premix and serve
Use seasonal content to deliver the gift of knowledge with something your clients will value: a real-world story that resonates with their lifestyle.
We have complimentary customized digital case studies you can use (send me a note).
First, think about your policyholders then group them into "likeminded" categories. Do they entertain a lot during the holidays? Will they have family in town visiting? Are they going to be exploring the outdoors?
Create an email distribution list based on these interests.
For the entertaining types, send them our story focusing on social host liability. For those who will be having guests, we have a story on permissive use. And our story about a serious injury on the slopes would be a good fit for the sporty types.
Hit send.
Food for Thought
Deliver great customer service during the busiest time of the year in the shortest amount of time by quoting and ordering online 24/7. (My company does it in 3 minutes — without MVRs or applications — and policies are issued within 24 hours. We even process endorsements online).
Make this year-end your best yet — it could be a new holiday tradition.
Was this article valuable?
Here are more articles you may enjoy.