This post is part of a series sponsored by PersonalUmbrella.com


Building a longer lifecycle with your current insureds instead of trying to find new ones may be the best sales strategy you can embrace, especially with a specialty lines product like an umbrella.
But what's the best way to go about it?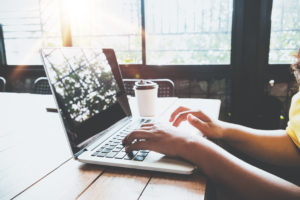 It's simple and often underrated: Create a one-on-one relationship by using technology to cross-sell and connect.
Here's how you can do it quickly and easily — and with tools in front of you right now. And remember: This isn't a one-time push; give these activities a recurring spot on your calendar.
1. Email everyone in your auto book of business who doesn't have an umbrella. Talk about how important it is to (at the very least) increase their auto limits and how an umbrella can protect them. Be sure to note each account for your agency's E&O records.
2. Email everyone in your homeowners book of business that doesn't have one. If their qualifying limits are under your carrier's requirements, help them understand what they gain by increasing limits and cross-sell umbrella. Again, be sure to note each account for agency E&O.
3. Stay social. Get content from your carriers about their products for you to post on your social media accounts to increase awareness of little-known, but very valid products. Be authentic and give your posts your own voice — no one likes a robot. Tell them what's worked for you, or what you recommend to your own friends and family. Cross-post, share and comment often to stay engaged.
4. Add a blog to your website and post creative, compelling content. Teach them something new. Tell them something funny. Mix it up and post regularly for the greatest impact. Lean on your carriers for content ideas, like claims stories, statistics and benefits.We have a lot of case studies (available digitally to print or share on social) we provide as a service to our producers to get the conversation going with your clients — all you need to do is ask me. If you're not yet signed-up with us, join us here.
By keeping in touch in a genuine, personal way — even in the digital age — you're making an investment in the long-haul. You become a visible, indispensable resource for a flow of useful (critical!) information that insureds can count on.
Can I get a beep-boop-beep?
Was this article valuable?
Here are more articles you may enjoy.