This post is part of a series sponsored by PersonalUmbrella.com


More teen drivers means more accidents this summer.
Dubbed the "100 Deadly Days of Summer," the period between Memorial Day and Labor Day, sees 10 people dying each day from car crashes involving a teen driver, a 14% increase over the rest of the year.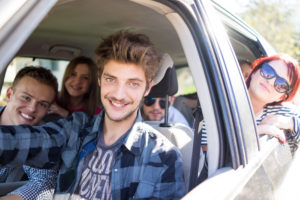 Add inexperience to nighttime driving, speeding, distracted driving and the risk becomes tragically clear: Motor vehicle crashes are the leading cause of death for teens.
"If you're going to have an early, untimely death, the most dangerous two years of your life are between 16 and 17, and the reason for that is driving," said Dr. Nichole Morris of HumanFIRST Laboratory.
And just by having one nonfamily passenger in the car, the rate of a crash goes up by 44%.
Summer might just be the perfect time to revisit and refresh coverages for insureds with teen drivers in the household.
Here's how.
1. Help create safer drivers. As a start, AAA's Keys2Drive has useful state-specific content, including research, statistics and tools for teens and their families.
2. Tune-up auto limits. Be sure to explain the benefits of each type of coverage and what they do when an accident happens. Think of yourself as a walking, talking dictionary. Though your quote will probably increase their premium, your insureds will have real information to consider.
3. Quote an umbrella policy. This type of exposure is made for an umbrella — not only does it protect assets and provides legal counsel if the teen driver is responsible for an accident, but if excess UM/UIM is added, it will also cover them when they're a passenger. (Our standalone umbrella can be added to existing underlying policies. We require only 250/500/100 on the auto and we define youthful drivers as 20 or younger). It also gives family members peace of mind should their teen cause an accident since it covers medical bills of those they injured.
Was this article valuable?
Here are more articles you may enjoy.