Underwriting Assistant
---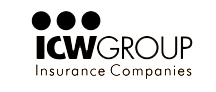 ICW Group Insurance Companies
---
---
Description
Supports underwriters through account management activities. Provides customer service to the Company's clients.
Responsiblities include:
Directs account management activities.
Serves as the first point of contact for customer inquiries during the account life cycle.
Ensures accuracy and organization of files.
Handles correspondence for additional account information.
Assists producers via email and phone calls.
Gathers information for new business and renewal set up.
Trains co-workers on computer systems and department procedures.
Duties may include any reasonable Company-related assignments as directed by Management.
Requirements:
High school diploma or general education degree (GED).

1-3 months related experience and/or training.
Ability to read and comprehend simple instructions, short correspondence, and memos.
Ability to write simple correspondence. Ability to effectively present information in one-on-one and small group situations to customers, clients and other employees of the organization.Analytical and problem-solving skills. Excellent customer service and communication skills.
Working knowledge of department specific applications.
Basic Word and Excel knowledge. Basic research skills. Flexible. Team oriented.
Ability to adapt to changing situations quickly.