Claims Adjuster
---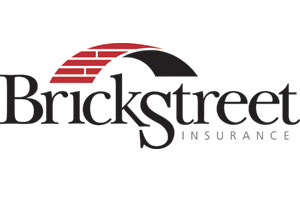 BrickStreet Insurance
---
---
The
Claims Adjuster
manages both medical only and lost-time claims, including those with the potential to become serious and produce excessive costs. The Claims Adjuster is responsible for the investigation, evaluation and determination of liability for work-related injury and disease claims following established guidelines to determine benefit eligibility. The Claims Adjuster assesses expected losses and creates plans to minimize and/or eliminate risk factors in order to achieve effective claims outcomes. The position's objective is to provide superior service in a cost-effective manner by executing best claim practices to eliminate unwarranted losses.
The items listed are essential functions of the position unless otherwise stated
Position Responsibilities:
Methodically evaluates and establishes an action plan to manage medical and indemnity benefits associated with medical only and routine lost-time injury and occupational disease claims to their most cost-effective conclusion.
Gathers facts by conducting interviews with all involved parties and considers all the elements of the claim prior to issuing a decision.
Decides the outcome of claims using sound judgment and applying established policy, procedures, regulations and guidelines.
Determines eligibility of indemnity and medical benefits once salary information and medical treatment plans have been secured and processed within the designated authority levels.
Actively investigates and pursues subrogation recoveries when possible.
Establishes and maintains reserve values, within authority limits, which accurately predict the losses reflecting the current known circumstances of the claim.
Consults with more experienced adjuster, supervisor or technical support staff as needed.
Investigates, evaluates, and negotiates settlements by applying technical knowledge and human relation skills to effect fair and prompt claim closure and to contribute to a reduced loss ratio.
Redirects the file to the appropriate subject matter expert if the claim becomes more complex or presents increasing financial exposure.
Applies effective protocols for medical management, litigation, fraud/abuse and recovery.
Presents claims and participates in discussion at team staffing.
Works collaboratively with injured employee, employer, outside counsel, health and rehabilitation professionals to manage the claims costs, promote quality medical care and timely return to work to achieve optimal cost-effective medical and vocational outcomes.
Along with the supervisor, Business Director and/or more experienced adjusters, assists in facilitating meetings with policyholders.
Nonessential function: other duties as assigned.
Required Skills
Familiar with best claims practices and applicable laws, court procedures, precedents and government regulations.
Ability to use relevant information and individual judgment to determine whether events or processes comply with laws, regulations or standards.
Basic ability to recognize and analyze new or changing information that could affect the claims handling strategy and/or potential claims cost, and effectively use the information to manage the claim.
Ability to work effectively in a team environment.
Ability to use logic and sound reasoning to identify alternative solutions for problem-solving.
Basic understanding of how to apply general rules to specific problems to produce workable solutions.
Ability to create and execute specific goals and plans to prioritize, organize, and accomplish work.
Basic understanding of how to evaluate the relative costs and benefits of potential actions to choose the most appropriate one.
Skilled in the use of office computers and other typical business-related programs.
Ability to develop and maintain constructive and cooperative internal and external relationships.
Ability to work effectively in a paperless environment.
Required Experience
Bachelor's Degree from an accredited college or university is preferred.
Must have one year experience in the field of insurance, claims investigation, legal, rehabilitation, or medical claims processing. Workers' compensation claims experience preferred.
Must hold or be eligible to obtain a valid Adjuster's License in applicable states*.
*Must pass the claims adjuster license exam(s) for applicable states within 60 days of being hired.