Entry Level Auto Claims Adjuster, Non-Injury
---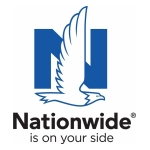 Nationwide Mutual Insurance Company
---
---
About Us
Nationwide is a leader in the insurance and financial services industry in America. We are a Fortune 69 company with a mission to keep our members, their loved ones, and their belongings protected.
We commit to every employee and community we serve by emphasizing employee development and charity partnerships, such as our annual United Way campaign. That's how we win Gallup's Great Workplace Award year after year and why we've been named one of Fortune's 100 Best Companies to Work For.
Your Team
We are growing our Casualty Non-Injury Claims Specialist team in Lone Tree, Colorado where we support our members who own Nationwide's auto insurance.
We have fun here working together as a team while also realizing the importance of working independently. Flexibility and initiative are the keys to ensuring customer satisfaction - accurate claim processing the first time, every time.
The main goal of this team is to deliver thoughtful, comprehensive service that exceeds customer expectations during stressful situations.
Reporting Relationships: Reports to the Claims Leader; you have no direct reports.
About You
So, you think you've got what it takes to make the cut? All Claims Specialists should be:
Emotionally intelligent (i.e. able to empathize with members)
An out-of-the-box solution finder; resourceful
A go-getter who is committed to making sure the member has a resource to lean on when they need it most
Resilient – up for the challenges of change
Curious by nature - enjoys digging deeper to investigate
Dedicated to creating effortless customer experiences
Excited about working in a dynamic, fast-paced environment
Able to multi-task and navigate multiple screens within a PC
Enthusiastic about helping others, including team members
Interested in a career, not just a job!
You should also have:
A high school diploma - and preferably some college coursework
Required state licensing or willingness to obtain it - which we help you with!
Previous claims processing experience
General knowledge of insurance policies and business practices with excellent customer service
Effective oral and written communication skills with multiple parties
Ability to prioritize tasks and take ownership of decisions
Job Summary
A typical day in the life of a Claims Specialist:
Answering complex calls while remaining positive
Creating comprehensive liability reports efficiently, following claims through investigation to completion
Collaborating with policyholders, claimants, agents, and adjusters throughout process
Determining coverage limits and reserve amounts and researching court decisions, company policy, and guidelines
Escalating severe incident or reinsurance reports when necessary
Organizing files for trial, suit, or subrogation
Teaming up with internal departments to identify fraud and subrogation instances
Jumping in to complete other tasks as needed
Compensation & Benefits
You receive a starting salary of $ 44,000 with opportunities to increase salary based on performance. Other benefits include:
Enjoying time with your family/pets/yourself (we understand) with up to 18 days of paid time off and 9 – 10 paid holidays per year
10-15% shift differential on qualifying shifts
A 401k match and company-funded pension plan
Medical, dental, and vision insurance (part of our Wellness Program)
Up to $5250 in tuition reimbursement per year after your first year
Flexible scheduling and/or workspaces
Excellent opportunities for growth and promotion
Network of diverse employee resource groups
Special discounts through Plenti Rewards and perks through Abenity
Training & Work Schedule
Your career at Nationwide begins on November 6th with an award-winning 2 -week training program that is designed to set you up for success and confidence in your new role. Your training schedule will be Monday – Friday, 8:00am - 4:30pm followed by a regular work schedule of Monday through Friday, 8:00 am to 4:30, 9:00 am to 5:30 pm or 10:00 am to 6:30 pm.
Job Conditions
A fun contact center environment in which extended hours of sitting and typing at your PC, complete with dual monitors and headset, are the norm. Contact volume and natural catastrophes will warrant the need for schedule flexibility and overtime. On the odd occasion, you might have to lift something more than 20 pounds.
Equal Opportunity Statement
Nationwide embraces diversity and equal opportunity in a serious way. We are committed to building.